Market Timing is Contrary Opinion since the Trump Election
The low volatility has returned the market to a roaring twenties mentality. Most boom and busts that plagued the American economy for the past 200 years starting in 1820 were generated by a government creating a boom through easy money and credit, which was soon followed by the inevitable bust.
From 2009 the ten years of quantitative easing was the good news. On the heels of that the new laissez-faire white house and the $1.49 trillion deficit the new tax reform will cause leaves, any failure in the market's confidence, without the fiscal stimulus normally used to aid a soft landing.
Here is how the MarketMap for 2017 pinpointed trend change date windows months in advanced
click to enlarge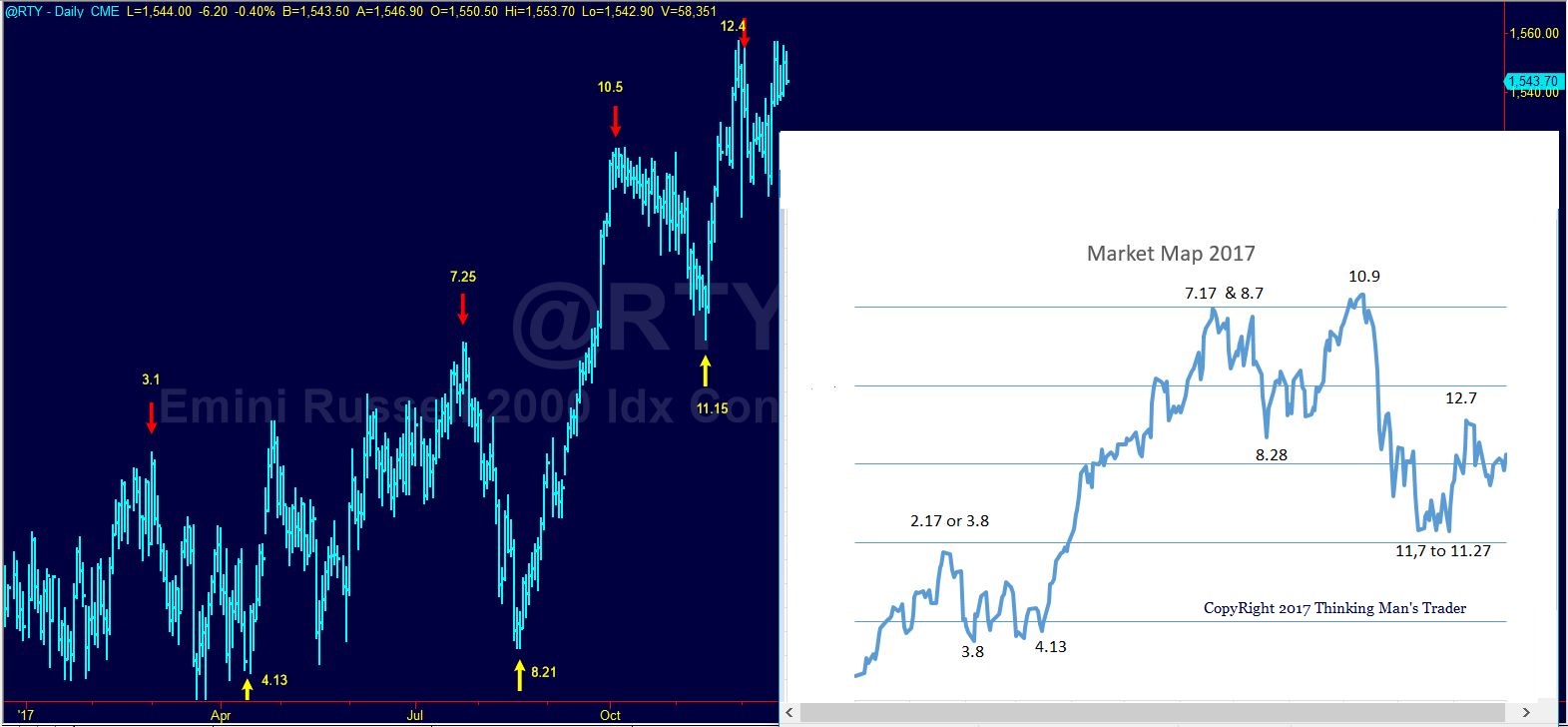 Chart your course with the experience Thinking Mans Trader provides.

MarketMap Stock market scenario planner, market timing, identification of trend change, sentiment and risk/opportunity management $89/month.

Volatility Report strategy management, market system allocation, risk opportunity forecast based on market conditions processed in TMTs Technical Event Matrix $89/month

TMT Developers Report quantitative systems development, idea generation - essential code provided monthly - signal-testing and performance analysis private blog for collaboration. $89/month.

If you not sure which publication lines up best with your needs take this three for one to see what is best.
Fully Developed strategies and macro filters. In lieu of any of the above subscriptions, the purchase of systems, indicators, and user function code files for plugin trading and analysis are available only to traders with a publicly available social profile.
Coming in early 2018 www.contrarythinker.com
Offer expires January 5, 2018, with new subscriptions going up to $89.00/month for each service. Three for one special available first-time subscribers only.
Guarantees: Subscribe now three for one, with lifetime entitlement, never get canceled, your rate will never go up and you can quit anytime.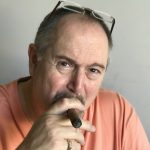 "I pledge to my traders they will never be caught holding the bag. When a major market top is forming my traders will not be caught on the back foot. Not after the fact! Weeks before the peak, my traders will be warned and enabled with the correct strategies.

-- Thinking Man's Trader does not assume the risk of its clients trading futures and offers no warranties expressed or implied. The opinions expressed here are my own and grounded in sources I believe to be reliable but not guaranteed.