Family travel in the Galapagos. Photo courtesy of Big Five Tours & Expeditions


The Latest News About the FTA Summit, Now Just Two Months Away!
This is the newsletter of the Family Travel Association, a coalition of leading family travel experts, media and companies coming together to create an industry voice that will transform the way families travel — charting a path for future generations of travelers.

Visit our newsletter archive for past issues.
Follow us on Facebook and Twitter.
FTA Summit Agenda, Attendees and FAM Posted
We continue to lock down powerful and informative speakers for the
FTA Summit
, as well as more and more delegates, and post-Summit FAM tour attendees.
Keynote speakers include Sven Lindblad, CEO & Founder of Lindblad Expeditions; Chitra Stern, Owner of Martinhal Family Resorts; and, back by popular demand, Family Adventure Guy Charles Scott will show us how to energize our workplaces!
The FAM will explore Cocoa Beach, Kennedy Space Center and Port Canaveral, but the 2017 FTA Summit is already something of a FAM itself as it's aboard Royal Caribbean's
Majesty of the Seas
, October 23-27. FTA staff are at work developing exciting excursions and networking events during the days in Nassau and while at the island of Cococay.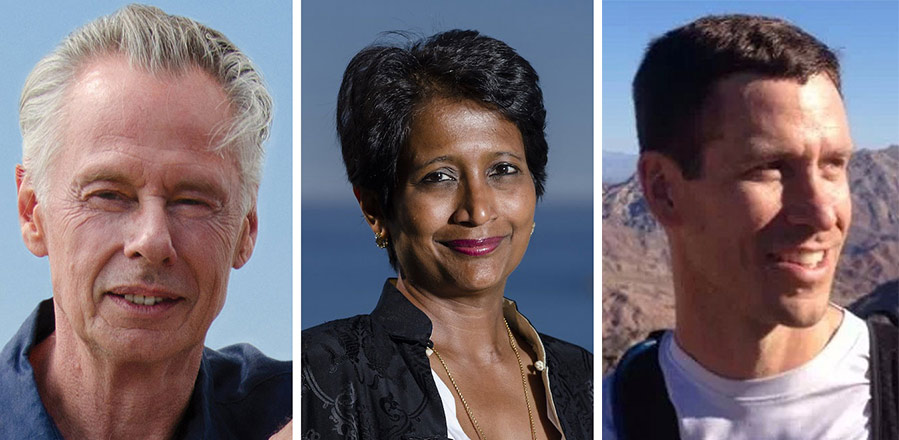 Included in the agenda are digital workshops on drip marketing and evaluating online marketing strategies and platforms, as well as great content focused on this year's theme of inclusion in family travel. There is also the eagerly awaited cocktail gathering and open mic night where the topic for discussion is Successful Failures. Casual, off-the-cuff presentations by a handful of Summit delegates will reveal their biggest failures and mistakes (in business, as a parent, in their personal lives etc.) and how those failures led to a success. The FTA will hand-select a few opening presenters, but then the mic will be open for anyone who wants to share a five-minute story!
Important note: The FTA block of cabins is now sold out, but registration is still vey much open and cabins are still available (at current rates).
FTA Facilitating Members' Connectivity

We are all about connectivity — to reports, survey data, best practices, new ideas, rising trends and peer-to-peer advice. And between people in the community — buyers and suppliers, media and destinations, service providers and targeted leads etc.
With that in mind, we're working hard to develop a new online networking platform. We hope to have it up and active in just a few months.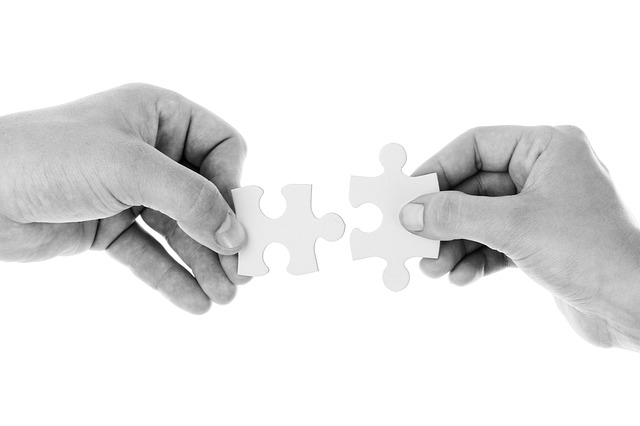 Until then, you have other options! First, if you're an FTA member, join
FTA Links on Facebook
- a "secret," closed group for FTA members only. There you'll see media looking for story leads, invitations to travel shows, buyers in search of ground operators and more.
Of course, you can go "old school" too. As part of our commitment to FTA members, we offer personal, concierge connection services. Just browse the entire list of FTA members (or use the tabs to select specific subgroups).
IMPORTANT: As a matter of policy, we don't share members' information. Instead, we take requests and deliver them to the nominated FTA member(s), asking them if they'd like to connect directly to you. Once we get a green light, we link you up.
Since this is a personalized service, we can only facilitate small numbers of connections at a time. So keep your outreach lists to 10 companies or less, then come back a few weeks later with a new list.
Plus, you'll need to include in your request all of the following: your preferred contact details, company name and website; a 3-4 sentence introduction to your company; and 3-4 more sentences about why you wish to connect.
Sound good? Interested? Email Chez and he'll set the wheels in motion!
Why Agents Should Embrace Cost-Conscious Family Travel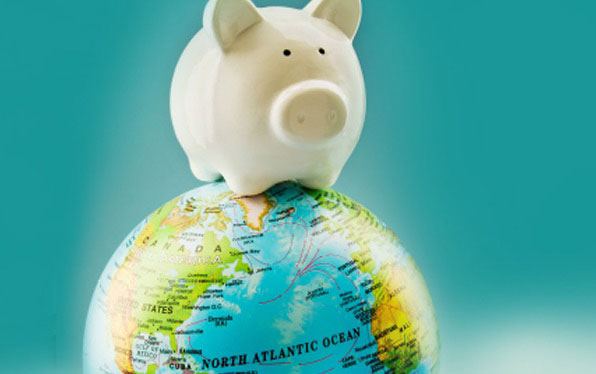 Our most recent column in TravelAge West Magazine is a reminder to travel agents that ALL families deserve a great vacation, regardless of budget. Have you got any budget family travel tricks up your sleeve?
Looking Ahead to Other Events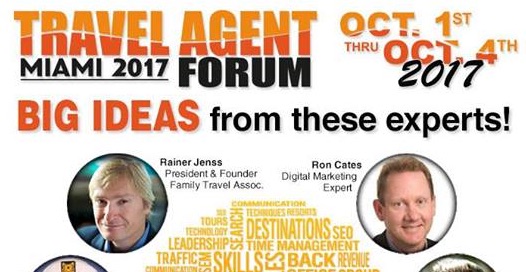 Rainer Jenss will be sharing family travel wisdom at the Travel Agent Forum in Miami, October 1-4. Bringing together over 250 suppliers to one location and offering three full days of conferences, seminars and training, this forum is the industry's #1 event for the independent travel professional.
Peering further into the future, who is planning to attend the New York Times Travel Show in NYC in January? Please drop us a line, as we might have some exposure opportunities, especially an agent member or two.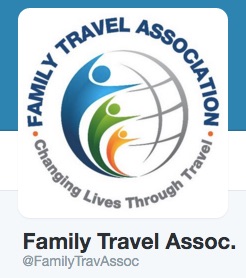 FTA Is Social - Share with Us

We're busy on social media sharing about family travel. Join the conversation

and be sure to use the #familytravel hashtag!
Who are our newest members?

The Family Travel Association membership base continues to expand, drawing in new associations, media outlets, destinations, tour operators, corporate entities, cruise lines, lodgings and travel specialists.
Animal Experience International
"We believe that the future leaders of the world will be inspired by traveling with their families. We want to help motivate and inspire children of all ages with our family volunteering adventures in animal conservation programs! Families that are passionate about animals and the environment need to look no further than AEI, a B Corp that was inspired by our own family travel and volunteering adventures."
— Nora Livingstone, Founder, Volunteer Coordinator
"Greenhorn joined FTA because we see firsthand how valuable experiences as a family are. We want to offer families these experiences and make them feel at home in an authentic, friendly place. 'What happens at Greenhorn, you take home from Greenhorn.'"
— Sara Frigo, Marketing Assistant
Mad River Boat Trips
"Mad River is proud to join the FTA network, to provide a service for families looking to have an experience they are unable to obtain on their own. This time on the river brings families together; it gives them a time to disconnect with the outside world and connect with each other."
— Mary Bess, General Manager
"The Family Backpack is excited to be a part of the FTA. Our missions align beautifully, encouraging more families to travel. "
— Andrea Khan, Chief Travel Officer
"Visit California is excited to join the FTA and collaborate with other industry leaders to inspire family travel. Family vacations can be educational, memorable and, of course, tons of fun. That's why we welcome families everywhere to visit 'Kidifornia' - where kids rule!"
— Caroline Beteta, President & CEO
New HomeAway Data Reveals Family Reunions are Alive and Well
HomeAway® has found that family reunions are still on many people's yearly calendars. In fact, more than half of HomeAway's travelers in the US, France, Germany and the UK said they have attended a reunion within the last two years and most have traveled more than 100 miles to reach that reunion.

Improve Your Reach as a Certified Autism Travel Professional
The International Board for Credentialing & Continuing Education Standards is offering Certified Autism Travel Professional courses. Certified agents appear on AutismTravel.com, searchable by families seeking assistance, and see the benefits of greater parent confidence.

Magical Storybook Travels Helps Plan Family Vacations for Children with Special Needs
Family vacations are a fun way to spend time together, but they can also take a lot of planning, especially if you have a child with special needs. One travel agency, Magical Storybook Travels, is making that planning a little easier. Nicole Thibault talked with a news channel about it.
2017 Family Travel Advisor Forum Selects Diverse Sellers for its Advisory Board
Catch up with Malawian Style in the U.S. and Canada
The founder of Malawian Style is touring the U.S. and Canada for three months to educate and excite people about the Warm Heart of Africa. This is a chance to learn about Malawi and the tours offered by Malawian Style. To set up a meeting, review the schedule here and send an email.

Virtuoso Recognizes Tourism Fiji with 2017 Hottest Destination of the Year Award
In addition to this incredible honor, Tourism Fiji saw record arrivals in June of 2017 when 10,000+ passengers visited Fiji from North America alone. With new resorts and accommodations under construction, Fiji anticipates that this trend will continue as vacationers, including families, flock in.

Hitting the Jackpot with Little Lisbon's Tour for Kids
Long tours that go on forever and focus on things kids don't understand are a traveling family's worst nightmare. So on a recent trip to Lisbon, one family set out to find a tour that the whole family could learn from and have a great time doing. They hit the jackpot with Little Lisbon's tour for kids.

An Eye-Opening Family Visit to a Chinese Migrant Workers' School with Global Family Travels
Beijing is working hard to style itself as a modern metropolis, yet all is not as it seems. This was on one family's minds when they traveled courtesy of Global Family Travels to the city's outskirts to visit a school for the children of the migrant workers who power China's economy, but don't fully benefit from it.
A Kid-Friendly Costa Rica Tour With Il Viaggio Travel
Costa Rica has a lot to offer active families. One family learned high regard for the country during a tailor-made vacation, complete with private guide/driver, crafted by Il Viaggio Travel, an in-country tour operator that specializes in custom family adventures. The family can't wait to return!
Celebrating the Bicycle's Bicentennial in Germany (with Family)
A family bicycle trip in SouthWest Germany's flat terrain promises picturesque bike rides through storybook villages, along riverbanks, past asparagus fields and around Baroque palaces' gardens. All that and a glimpse at the place where bikes were born make it a fun, eco-friendly adventure with teens.
The Coral at Atlantis Debuts This Summer with Families in Mind
The Atlantis, Paradise Island resort in the Bahamas is elevating the family experience like never before with its new family resort, The Coral at Atlantis. Family-focused offerings include a family trip planner, family concierge, babysitting services and a swim-up ice pop bar just for kids.

Busch Gardens® Continues Prestigious Streak as "World's Most Beautiful Amusement Park"
Busch Gardens® Williamsburg continues a prestigious annual tradition by being crowned "World's Most Beautiful Amusement Park" for the 27th consecutive year, as recognized by the National Amusement Park Historical Association, which recently bestowed the honor.
Tips for Parents of Children Flying Solo

Even when children are prepared to fly solo, the protocols are not uniform. Because there are no U.S. Transportation Department regulations regarding travel by unaccompanied minors, airlines create their own policies. Here are tips for familiarizing oneself with guidelines established by airlines.

Changsha for Families: Visiting Hunan's Cool Capital with Kids

Discover the Health Benefits of Traveling Abroad with Your Family

Moms need to ensure their children are entertained during summer. Otherwise, idle hours lead to trouble or the irritating announcements of boredom. For those who can afford it, an unforgettable family vacation is great. Even better, there are health benefits to traveling with family.

One Adventure to Have with Kids in Every State… Before They Grow Up!

With each of the U.S. 50 states boasting its own culture and personality, there's a ton to see and do across America. That's why road-tripping is so great: It's the best way to see and do it all. Plus, it makes for some great memories for your kids! Here are some favorite RV adventures to have in each state.

Other Industry Stories Through TravelAge West

As part of a collaboration with TravelAge West, we are sharing selected items of interest from their family travel news desk.