Introduction from CIC Director Julia Pirnack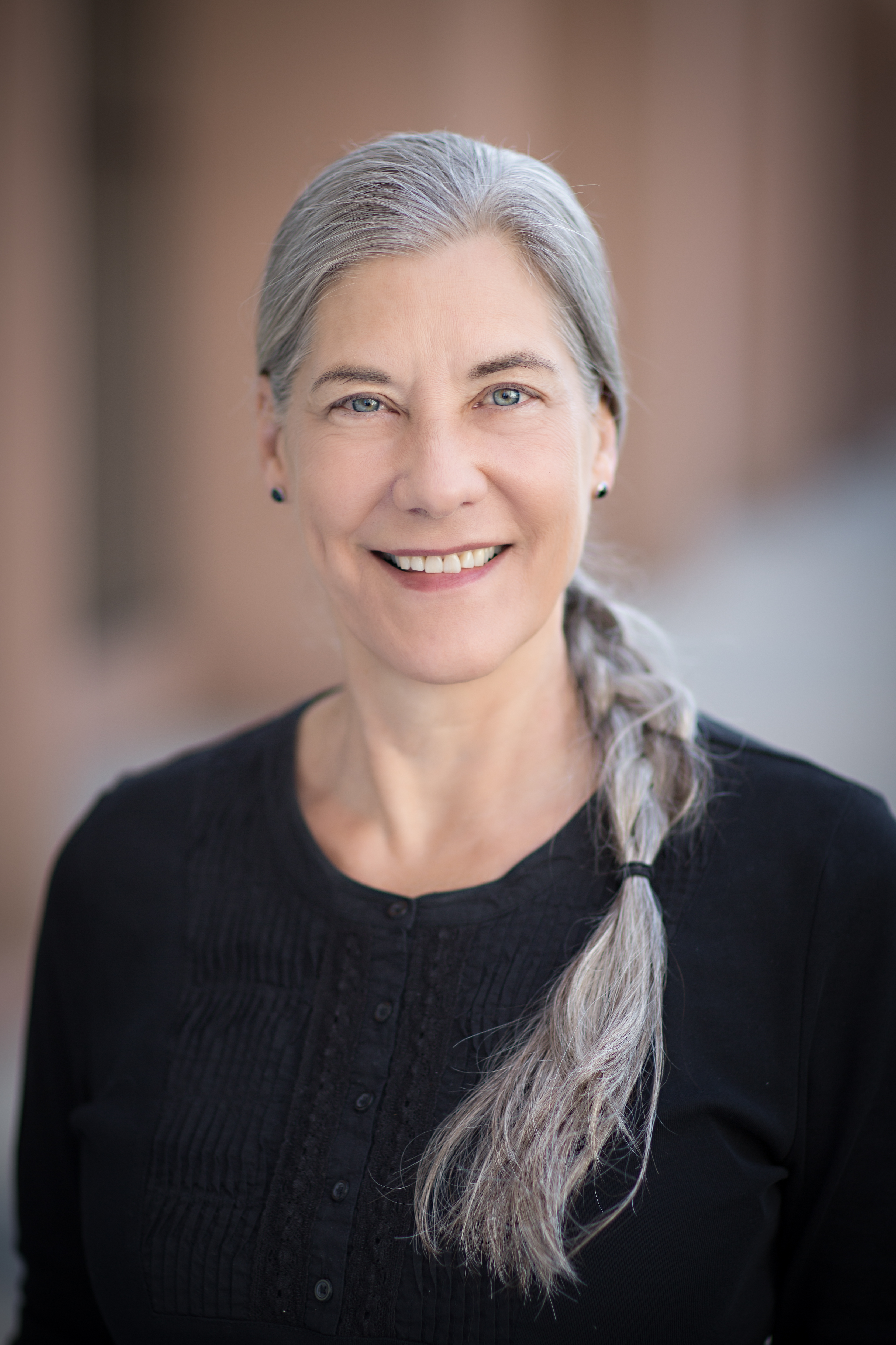 Julia Pirnack
It's that time of year again! While some of us look forward to sweater weather and pumpkin spice, many students and parents are busy with FAFSA and college applications. That's why we're providing multiple College Application Month (CAM) activities and resources to help break down and smooth out the process. Be sure to introduce your students to our CAM calendar (Sept. 21 – Oct. 28) which outlines daily activities to help students successfully complete the FAFSA and submit college applications. To prepare for the application process, students will:
As students complete activities, make sure they send their work to us—they'll be entered to win a prize! Once they've finished their college applications, students can also tweet us at @CollegeInCo and tell us where they applied using #IApplied. Please find the CAM calendar and quick links to each activity online. All college planning tools can be found on our website.
And remember, students may file the FAFSA beginning Oct. 1.
While the new school year is often far from calm, we hope you take a moment (or many) to soak in the changing colors, Colorado's famous blue skies and dusting of snow in the foothills. We're excited to partner with you during this beautiful season to help every individual in Colorado reach their fullest potential – let us know how we may serve you.
Workshops for career and academic planning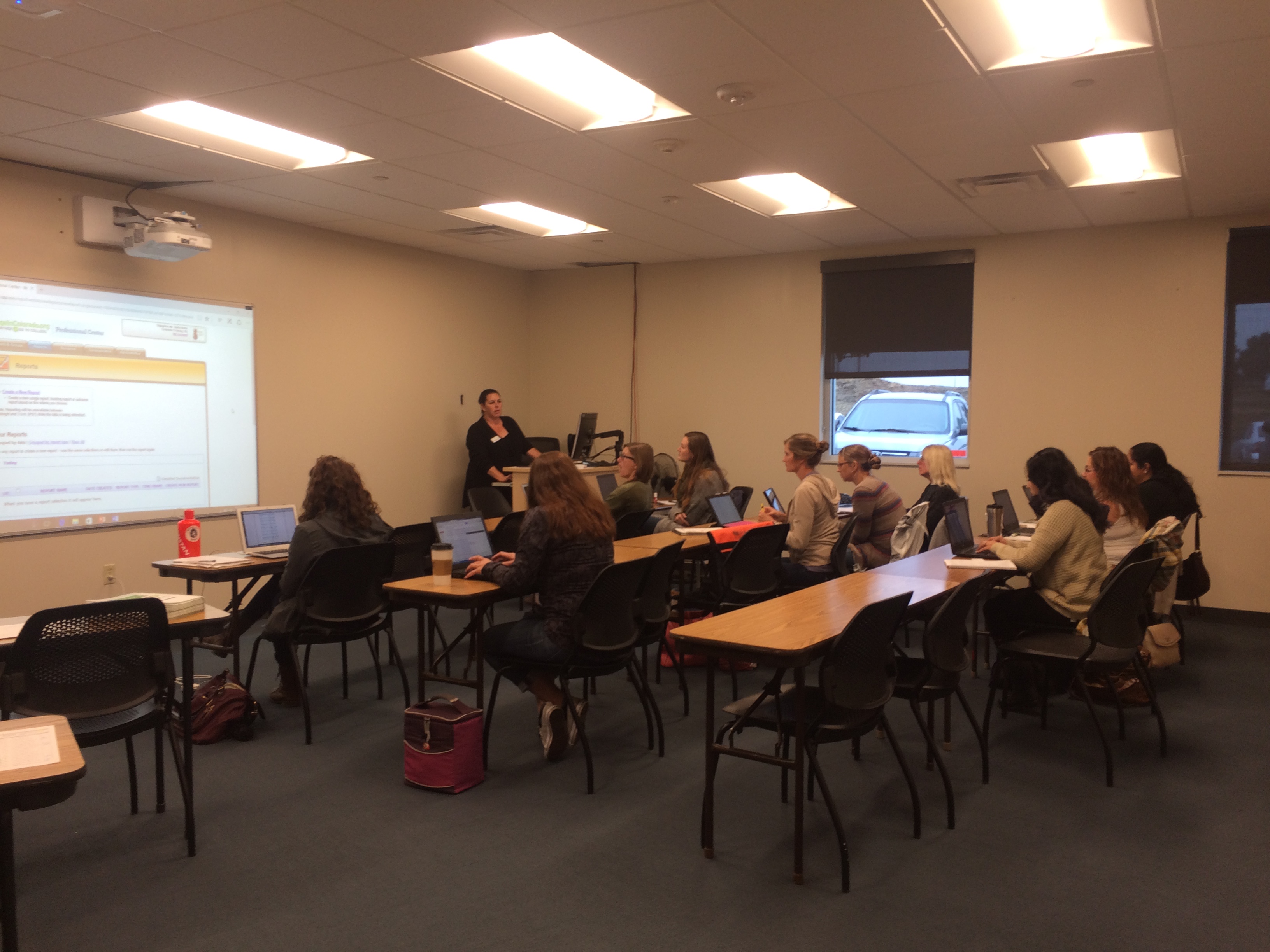 Maria Elena Rivera, director of partnerships for CIC, leads a fall workshop at Red Rocks Community College
Attend a two-day workshop opportunity in your region of the state, offered twice in separate locations. Workshops focus on key elements of individual career and academic planning in preparation for work the following season. Upcoming fall workshops are Oct. 17 and 18 in Lamar and Oct.24 and 25 in Burlington. View the workshop topics and register today!
Colorado, we must rise to the challenge
The Colorado Commission on Higher Education (CCHE) released its 2017 Master Plan, Colorado Rises: Advancing Education and Talent Development, with the support of Gov. John Hickenlooper and Lt. Gov. Donna Lynne. The plan puts forth a statewide goal: by 2025, 66 percent of adults will earn a post-high school credential — whether a high quality certificate, two-year or four-year degree. The plan then lays out four strategic goals to help make our higher education institutions more affordable, equitable and accessible for all Coloradans. Learn more about Colorado Rises.
COF set to $77/credit hour
The College Opportunity Fund (COF) has been set at $77/credit hour for the 2017-2018 academic year. The COF reduces the student's share of tuition at participating Colorado colleges. For example, if students attending a participating public institution takes 15 credit hours per semester, they will receive a stipend in the amount of $2,310 for the year (30 credit hours). Students that attend a participating private university receive $39 per credit hour for the 2017-2018 school year, or $1,170 for 30 credit hours. Each eligible undergraduate student can receive stipend funding for up to 145 credit hours in total although certain exceptions may be made to the credit hour limit if a waiver is granted. The amount of per credit hour funding is set annually by the Colorado legislature. For more information and eligibility requirements, visit our COF webpage.
Join the #WhyApply campaign
During this college application season, we encourage you to ask your students to share their reasons for applying to college using #WhyApply on their favorite social media platforms. Make sure to also ask your friends, family and colleagues to participate to let others know about the value of higher education! Here are just a few ways to join #WhyApply:
Type a short response in your status

Make a video of yourself, your kids, or your friends answering the question

Draw a picture depicting your reasons

Write your answer on a piece of paper and post a photo of you holding it

Share an image or photo with your reason



College Goal Sunday is Nov. 12 from 1-3 p.m.
In keeping with the format from 2016 and the FAFSA opening date of Oct.1, College Goal Sunday will be held Nov. 12, 2017, from 1 to 3 p.m. The College Goal Sunday program was created by the Indiana Student Financial Aid Association and is managed in Colorado with the help of the Colorado Association of Financial Aid Administrators, whose support allows College Goal Sunday to assist hundreds of families each year at no cost. More information to come in the October newsletter.
Student loan interest rates for SLOPE Calculator updated
Interest rates found in our Student Loans Over Projected Earnings (SLOPE) calculator and related information,have been updated for 2017-2018.
The Direct Subsidized Loans interest rate was updated to 4.45% from 3.76%
The Direct Unsubsidized Loan was updated to 4.45% for undergraduates and 7% for graduates
The Direct Plus Loans interest rate was updated to 7% from 6.84%
The SLOPE calculator compares the student's career choice entry level wage to how much of that monthly wage will go to paying off their debt from student loans.
Cost of attendance for Colorado colleges/programs updated
The Cost of Attendance (COA) for Colorado colleges/programs has been updated for the current 2017-2018 academic year. COA includes: Tuition& Fees + Room & Board + Books & Supplies + Miscellaneous Expenses. Compare the updated COA data, to an estimate of your students' federal financial aid on our Financial Aid Award Estimator.
Need your PAAK or AC code?
Monitor student or client progress using the College In Colorado tools in the Professional Center. To create your College In Colorado Professional Center account, go to www.procenter.collegeincolorado.org and use your Professional Account Access Key (PAAK) or Administrative Code (AC). Need a PAAK or AC code? Email your request to Twyla Esquibel.
We're hearing good things and we want to share them! Look for user testimonials each month and let us know if you have a story to share!
"Through College In Colorado's Money 101 online program, students in the TRiO Student Support Services Program are learning how to create, maintain and stay within a budget while in college. It has helped students learn how to protect themselves against identity theft, learn how to finance their education and reduce debt and discover more about taxes and insurance."
Teresa De Herrera, Director, TRiO Student Support Services, University of Colorado Denver
Would you or a colleague like to receive updates from College In Colorado?
Click here to subscribe to our email list.