Register for an ICAP Workshop in your Region
College In Colorado is bringing ICAP resources to your region! During the 2017-18 school year, we will facilitate three workshop opportunities in your region–each offered twice in different locations. Workshops will focus on specific steps for implementing Individual Career and Academic Plans (ICAPs). In each workshop, attendees will dig deeper into each topic, review data reporting strategies and go over lesson plans. Check the training schedule for workshops, dates and locations in your region and register now!
Attend a Town Hall Meeting to Inform an Educator Shortage Action Plan
Are you an educator, student, parent, or other member of the public who's concerned about the state's educator shortage?

The Colorado Department of Higher Education and Colorado Department of Education invite you to a series of town halls this summer to share your experiences and ideas for recruiting and retaining educators. Your feedback will help inform a statewide educator shortage action plan.
See the schedule and submit ideas through our online survey.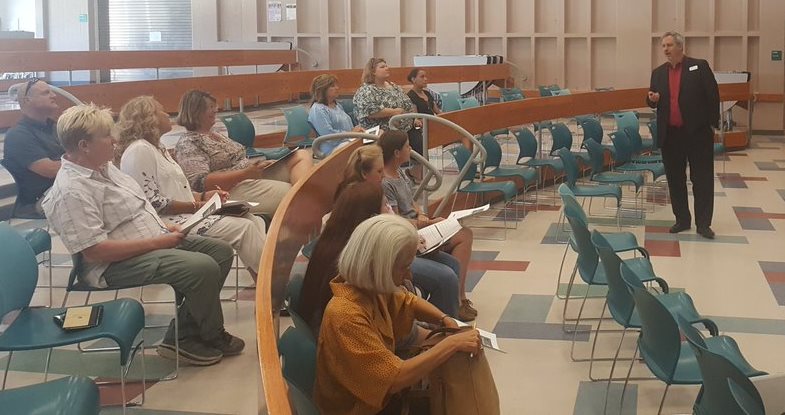 Participants gather for the second town hall held in Parachute.
Year-Round Pell Grant Renewal
As of July 1, year-round Pell Grants are once again available to students. Pell Grants are federal financial aid grants administered by the U.S. Department of Education. Summer Pell Grants were available from 2009 to 2011 but were discontinued due partially to funding shortages. Congress restored funding in this year's Congressional spending bill. With year-round Pell Grants, students can receive up to 150 percent of a regular grant award over the course of the academic year. That means students can take classes in the summer and during time frames that cater to their individual needs. And of course, students can finish their degrees more quickly and with less debt! Read more online.
Updated Scholarship Tools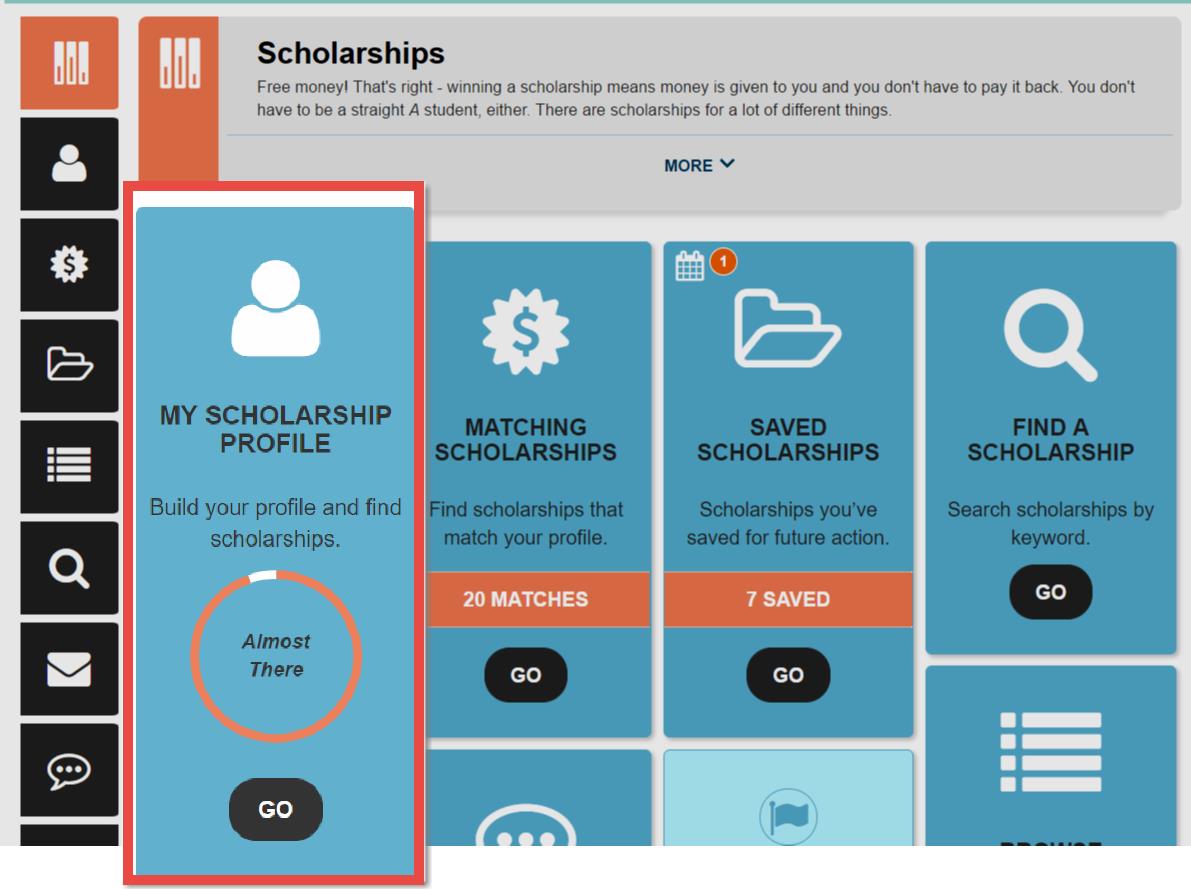 Students can see at a glance how much of their profile they have completed.
Just in time for the new school year, we've revamped our Find Scholarships webpage to help students more easily find and apply for scholarships. You'll notice a clean, tile layout that organizes our database and tools—including our new Email Alerts service. After they opt in, students will receive email notifications when we add new scholarships that fit their profile criteria. What's more, students can save scholarships in their portfolio to stay on top of submission deadlines and related tasks. See the new layout and try the tools
here
.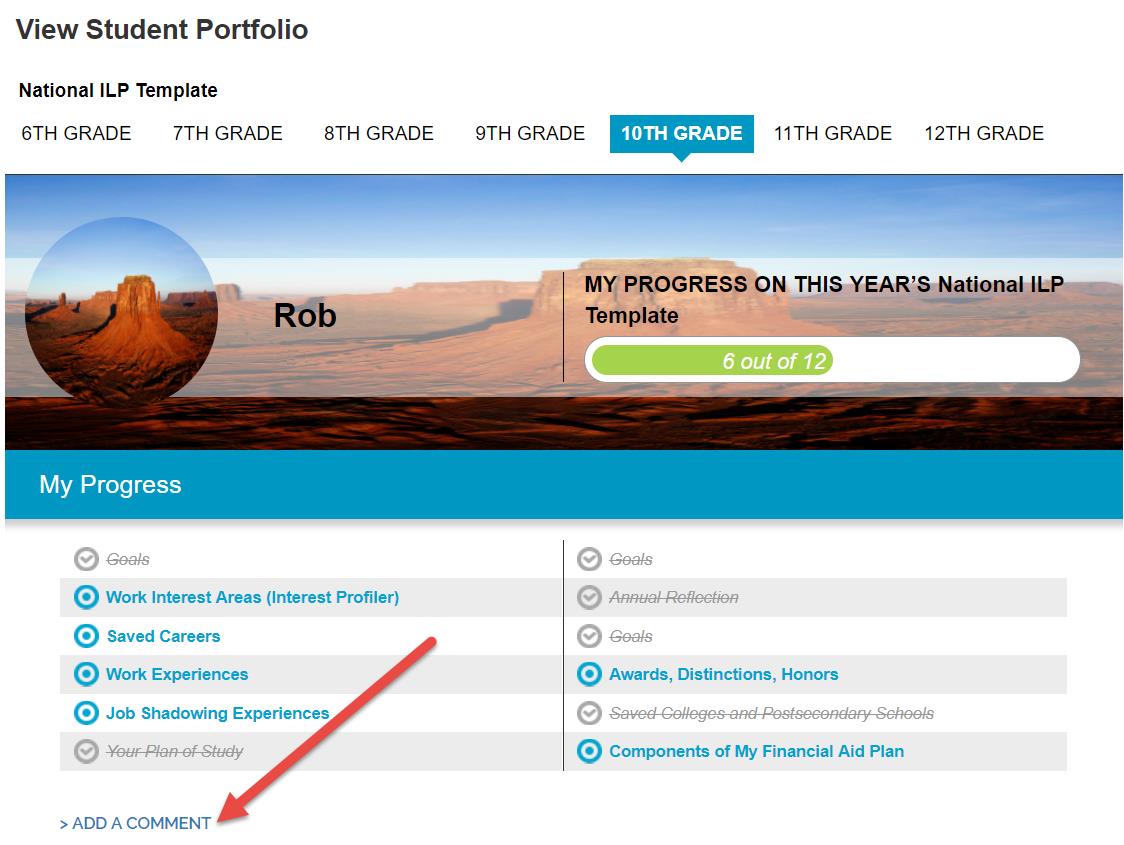 Professional's view of a student's dashboard with the additional "Add a Comment" feature.
ICAP Dashboard

No more "What do I do next?"questions with the new ICAP dashboard! Students can see how many assigned trackable activities they've completed as soon as they sign into their account – and from their Portfolio. Educators also see the new dashboard when looking at a student's ICAP. It's simple for students to select an unfinished activity to complete from their page and they may p

ersonalize their dashboard with a photo and background selection.
Refreshed College Profiles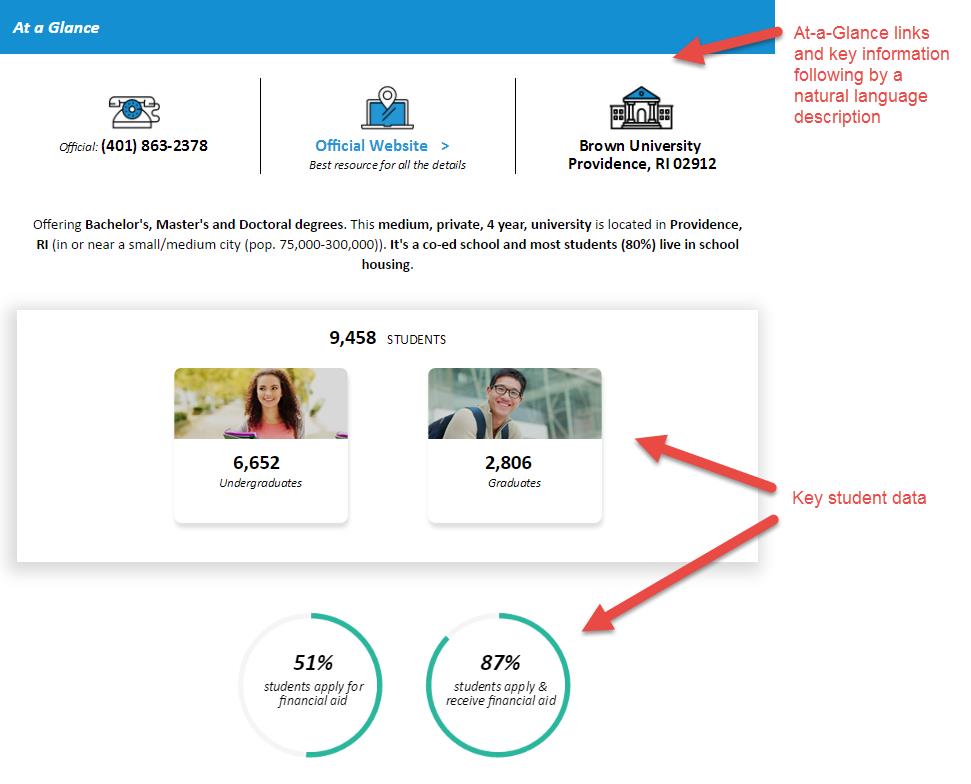 At a Glance data
Deciding on a college just got easier for students and parents with our newly designed postsecondary school profiles. At a glance, users can now view a short overview of the school and summary of important data. Students may also add notes to a school profile, see matches and misses to their School Finder searches and browse programs with a new major search tool. Check them out using the Explore Schools tool.
Construction and Healthcare Pathways Now Available

Screenshot of Healthcare and Construction Pathways portfolio activities.
We're excited to unveil the Construction and Healthcare tracks for our new Career Pathways tool! Each pathway provides in-depth information about career trajectories, regional educational opportunities and community resources. The module also generates a skills gap analysis showing what skills, abilities and knowledge students need to be successful in their field as well as providing a comprehensive, personalized report.
You can find the Career Pathway tool under the Explore Careers section on CollegeInColorado.org or from the two activities, Explore Industries and Explore Pathways at CareersInColorado.org.
Would you or a colleague like to receive updatesfrom College In Colorado?
Click here to subscribe to our email list.