Introduction by Dawn Taylor Owens, executive director, College In Colorado
Let me start out by saying I am not a bandwagon fan. When I was growing up, the Colorado Rockies didn't exist – they weren't established until I was in college – and as my mother is originally from Illinois, I grew up a rabid Cubs fan. (Incidentally, I had to make this same point back in 2010 when the Blackhawks won the Stanley Cup for the first time in nearly 50 years – no Avs until 1994, loved the Hawks!) So, this month's victory was a long time coming, and so worth the wait!
What does the Cubs' World Series victory have to do with College In Colorado, you ask? Well, we could talk about "keeping your eye on the prize," and pursuing your dreams, and how perseverance pays off, and, in the wise words of Harry Carey, "It could be, it might be, it is! A home run!" (It's a stretch, I know, but there is an education analogy in there somewhere.) But the truth is, I am still in a state of euphoria – and I wanted to say, with all of the other fans out there, WAY TO GO CUBS!
Now onto business! Thank you to everyone who helped make College Application Month, once again, a resounding success! I know that the Feds moving the FAFSA opening date to October 1 provided CIC with some challenges, as I am sure it did for those of you who work primarily in financial aid. But between the tireless efforts of the CIC outreach team and teamwork with our partners throughout the state, I think the transition was quite smooth. But our work doesn't stop after College Application Month is over. If you still have financial aid and FAFSA completion work to do, give us a call and we will help in any way we can.
Diane Duffy named interim executive director
Gov. John Hickenlooper recently announced Diane Duffy will serve as interim executive director for the Colorado Department of Higher Education effective immediately. Duffy has served as the department's chief operating officer since June 2016 and will step into the lead role for Lt. Gov. Donna Lynne, who has held the position since May 2016. A search for a permanent replacement is underway in the Governor's Office. Read the news release.
Piton Foundation helps

families access free tax help and get a bigger refund
It isn't April, but many Colorado families are already preparing to file taxes because they need their refund to help make ends meet. The Earned Income Tax Credit (EITC) is are fundable tax credit from the Internal Revenue Service (IRS) that helps boost the incomes of low-wage, working families. It is also considered one of the nation's most effective anti-poverty tools.
Unfortunately, nearly 20 percent of qualifying families miss out on EITC refunds each year, mostly because they don't know about it or don't know how to claim it. In fact, Colorado is second to last in the nation for qualifying families claiming the EITC.
The Piton Foundation, part of Gary Community Investments, runs a public information campaign to increase awareness about how families can claim these valuable tax credits and access free tax preparation services. As part of this campaign, Piton provides free educational materials (in English and Spanish) to schools, businesses and community-based organizations to share with their employees and the families they serve. You can order these free printed materials by contacting Kindle Fahlenkamp-Morell at kmorell@garycommunity.org.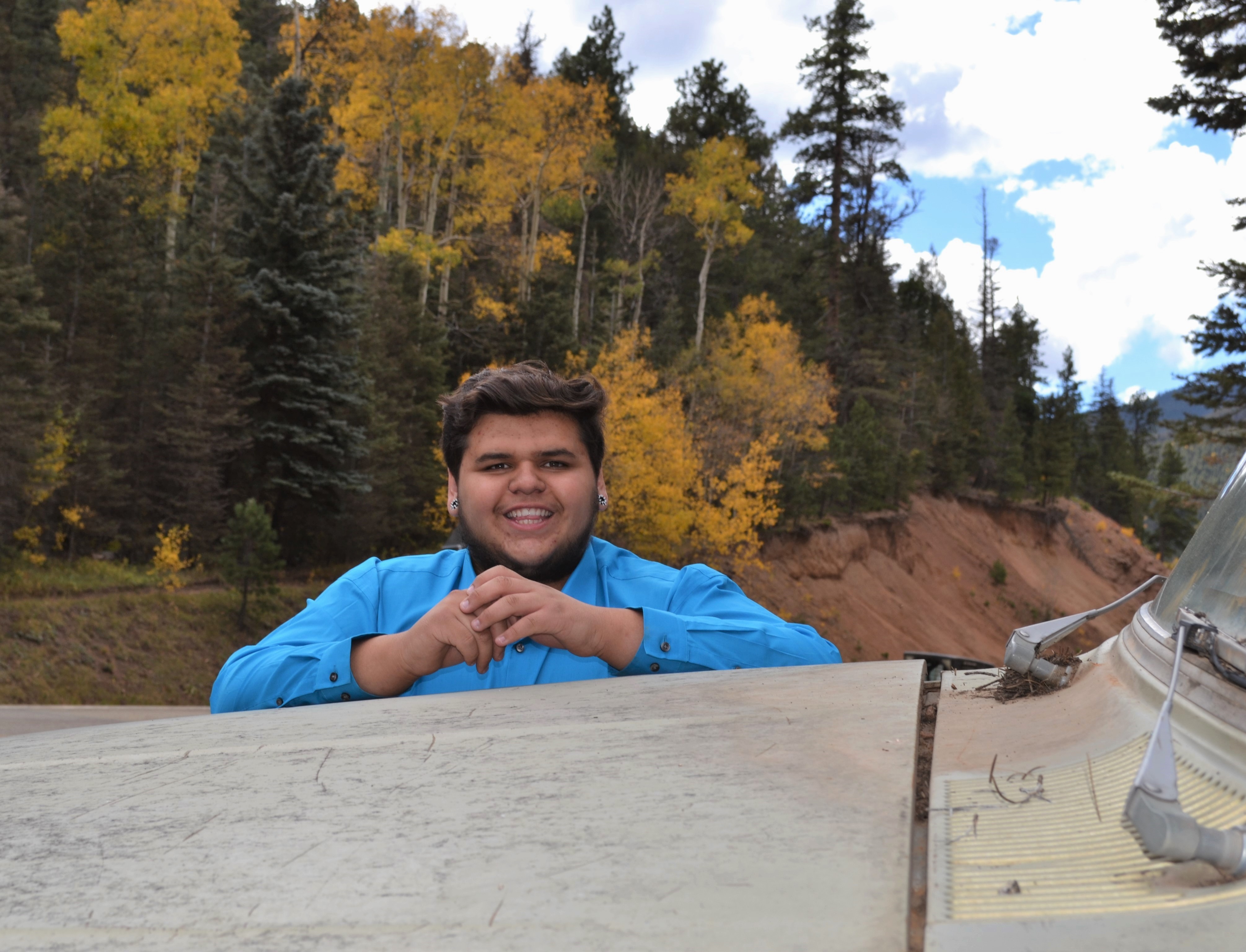 Shon Arevalo
As College Application Month wraps up, prize giveaways continue
Students, we know the application process can be tough, so here's an easy way to score supplies for your dorm. Send your application essay to
info@cic.state.co.us
by Monday, Nov. 28, and we'll select one lucky senior to win a College Go Pack. Good luck—and get writing!
Congratulations to our first five giveaway winners!
Shon Arevalo, Mitchell High School

Sandy Bartolo, Centennial High School

Robin Fritz, Las Animas High School

Ryan Jackson, Sanford High School

Brett Paglieri, Ralston Valley High School
As College Application Month winds down, remind students to send their SAT scores to their selected colleges and universities. This is also a good time to register for winter SAT and ACT retakes should students want to boost their scores.
Educators: Enter for a chance to win an IKEA gift card!
And to honor your hard work, we're rewarding one outstanding educator with a $250 IKEA gift card. To enter, tell us how you've promoted College Application Month in this quick survey. Thanks for all you do, and good luck!
The Colorado Workforce Development Council released its annual Colorado Talent Pipeline Report. The report examines how well the partners of the Colorado talent development network – which includes education,training, workforce development, economic development and others – meet the needs of businesses and support the state's economic growth.
File the FAFSA earlier than ever
With the new FAFSA submission date of Oct. 1, students can prepare for college and career opportunities even earlier. For an overview of the process, visit FAFSA is the Key. On the right sidebar, you'll find the handy FAFSA When? Calculator, which helps students and families determine which tax year information they should submit.
Keep track of your seniors using FAFSA Completion
With the support of The Kresge Foundation, The Colorado Department of Higher Education has developed an online tool that helps counselors, principals and mentors track which seniors have completed the FAFSA. Districts must set up a data-sharing agreement to use this tool. To set one up—or confirm your district has established an agreement— email Stephanie.Ricker@dhe.state.co.us. Stephanie can also answer any general questions on the 2017-2018 FAFSA filing process.
Scholarship season is underway!
Scholarships can bridge the gap between financial aid and college costs, and our database catalogs more than 20,000 opportunities—many that aren't based on academic achievement alone. Using the Scholarship Finder tool, students can enter information on their interests, academic honors, personal experience and more to generate a list of matching scholarships. Encourage students to start their search today!
Website Spotlight: Careers in Colorado
Look for our new EXPLORE INDUSTRIES panel on the Career Planning tab of the College In Colorado website. CIC, in partnership with the Colorado Workforce Development Council,developed the Careers In Colorado website and will build associated interactive tools over the upcoming months to help students of all ages to explore career pathways in key Colorado industries. We have begun with the information technology, advanced manufacturing, healthcare, and construction industry sectors.
Save the Date for College Friday 2017
College Friday is April 21, 2017. Save the date and spread the word! More information is coming soon.