Dear Band Members,

We are very happy to introduce you to the 39th weekly newsletter of Whispering Pines/Clinton Indian Band!

With this newsletter, we aim to keep all our Band members informed about the latest happenings, events, and news within the community. We are distributing this newsletter by email, so please encourage everyone to get their email address into manager@wpcib.com, so they can be added to the list.

Weekly Updates - November 11, 2017
WPCIB Boil Water Advisory In Effect!

Friday, November 10, 2017

Please take note that the community is currently under a boil water advisory due to the fact that the WPCIB has been barred access to the community's water treatment facility.

We are taking immediate steps to resolve the issue. A locksmith has been called in to change the locks and will be in the community today.

Water testing and treatment will resume immediately to ensure the health and safety of our elders, children and community. Services will be maintained by Cortex, a reliable and professional water treatment company in cooperation with First Nation Health Authority and INAC.

Specific Claims Update from Chief Steve Tresierra

The Council and I want to provide you an update in respect to the actions that the Whispering Pines Clinton Indian Band (WPCIB) have undertaken in relation to BC Hydro's taking of IR Nos. 2 and 2A and the exchange of these reserves for IR No. 4.

Between 1964 and 1970, the Government of Canada removed our community from IR No.2 and 2a and provided those lands to BC Hydro, who then built a sub-station and transmission line across these lands. We were then relocated and provided lands at the current IR No. 4 location. As you are all aware, this event and period of our history had a profound and negative effect on the community, our lives, our rights and future of our children.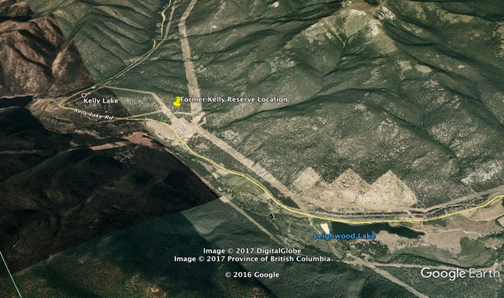 It is clear to the WPCIB that Canada put BC Hydro's interests and needs before the interests and needs of our community and failed to uphold its duties and obligations to the WPCIB. Specifically, Canada:

-never inquired into or investigated whether it was necessary to use the Band's Reserves for the BC Hydro Works and whether other off-reserve lands could have been used instead

-never questioned BC Hydro about or advised the Band as to the likely impact of the BC Hydro Works on the Band's use and enjoyment of the Reserves

-permitted and encouraged BC Hydro to build the Works before the Governor in Council's consent to the taking of these lands for public works had been obtained, in contravention of the Indian Act

-failed to object to or challenge BC Hydro when the company entered the Reserves and built works thereon without any authorization to do so

-pressured the Band to agree to the takings and failed to disclose relevant and important information to the Band about the extent of the proposed takings and their likely impacts on the Reserves

-asked the Band Council to sign blank BCRs while misrepresenting their proposed content, and

-failed to obtain adequate compensation for the Band for the takings.

In addition to the above matters, shifting the WPCIB to its current location removed us from the heartland of our traditional and ancient land. This continues to impact our people, our rights, and interests with the Crown using the situation to its advantage to penalize the community and deny our rights.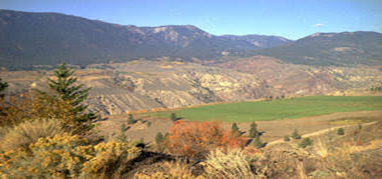 The current WPCIB has taken steps to examine available options to allow the community to move forward and seek a just resolution to this long-standing issue. The WPCIB sought the advice and opinions of two law firms and the BC Union of Indian Chiefs on the matter.

The key question was whether it would better for the WPCIB to seek redress through a law suit against BC Hydro and Canada or to seek redress through a specific claim? Pros and cons with each approach were evaluated and at the end of the day, the specific claim route appears to be the best, least expensive and less risky approach for WPCIB.

Specific claims involve historical grievances of First Nations against Canada relating to reserve lands and First Nation assets. Under Canada's Specific Claims Policy, claims may not be based on or allege Aboriginal rights or title and must concern events that occurred at least 15 years prior to the filing of the claim.

The WPCIB and its lawyers will be reviewing the claim's argument, status of the claim and next actions to be taken. We will review these with community at the upcoming Annual General Meeting in December and will have a representative of Mandell Pinder on hand to explain the claim and answer questions!

National Energy Board to Hold Hearings on Burnaby Pipeline Delays

Calgary Herald: November 7, 2017

The National Energy Board will hold hearings in November and December on delays to the Trans Mountain pipeline expansion allegedly caused by the municipality of Burnaby, a blow to Kinder Morgan's desire for a quick decision on the case.

Kinder Morgan Canada Ltd. is seeking a determination from the board to allow work to begin on the Burnaby portion of the Trans Mountain line, even though the municipality has not issued permits.

The governments of Alberta, British Columbia and Saskatchewan are all participating in the case, which revolves around constitutional issues of jurisdiction.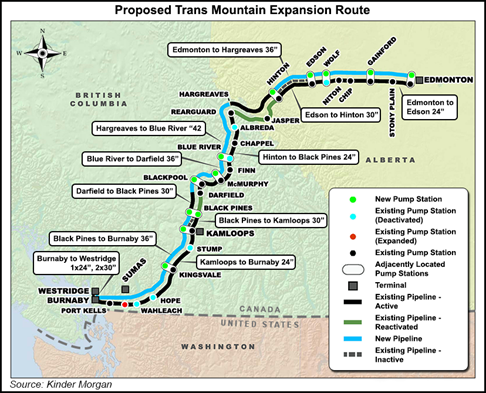 The NEB announced Tuesday that the oral hearings will hear cross-examination of affidavits on Nov. 29 and the arguments of participating provincial attorneys general on Dec. 4.

The decision means that Kinder Morgan will not receive the expedited process it had originally sought. The company wanted the NEB to decide by Nov. 10, based only on written submissions, but the regulator has given provincial governments until Nov. 24 to make a written submission and then will hold two hearings to decide the matter.

Trans Mountain says Burnaby is intentionally slowing construction, raising issues of jurisdiction.

While Burnaby's mayor is opposed to the pipeline, he has said the city is simply doing its due diligence around permits.

WPCIB Regional Economic and Environmental Updates

On November 8th, the WPCIB sat down with Kinder Morgan and Kinder Morgan's prime contractors, Surerus Pipeline Inc. and Ledcor Pipeline Inc., that will be working on Trans Mountain pipeline spreads through the WPCIB area.

There is now an agreed to three-step process in place whereby the three parties will confirm in detail, the economic participation and construction benefits that will flow to WPCIB. The agreement reached by a former WPCIB administration set out, in broad terms, the intent of the parties to cooperate to achieve certain economic and environmental goals, but this detailed planning work must now take place. This work could not take place or start until Kinder Morgan could reveal who the prime contractors were.

There are many First Nations across Canada that question why they can't function as the prime or lead contractors in major projects? This is a good question and one that has been raised by WPCIB and other First Nations within the context of the proposed pipeline. It is also being raised by many other First Nations dealing with Enbridge and TCPL on other pipeline projects in their traditional territories. The reality is that large pipeline and oil and gas companies have their preferred main contractors, and to date, have not been prepared to work with First Nations to have them function as prime contractors. First Nations do put in bid proposals to function as a prime contractor but they are generally not selected. This status quo needs to be changed and it will change.

Working with that reality, the WPCIB and other BC First Nations have worked to get joint venture partners in place that will ensure that they can meet all the stringent requirements of the prime contractors for the pipeline project. When our joint venture alliance partners go to work, opportunities and revenues will flow to the community as a whole. Work will start with the key parties to identify specific training and employment opportunities for community members. The WPCIB proposes to hold a meeting in the near term where the primes and our joint venture partners will be present to talk with interested community members about their skills, experience and interest in working with them, should the Trans-Mountain pipeline move forward.

Elephant Hill Fire Recovery Updates

On November 8th, the WPCIB was involved in a meeting with area First Nations and Ministry of Forest representatives to work on a collaborative plan that would meaningfully involve First Nations in a regional environmental and economic recovery strategy to following this summer's devastating fires.

Every participating First Nation has appointed a technician to participate in the working group that will develop a series of proposed recommendations, actions and measures to involve First Nations in on the ground ecological and economic recovery and restoration.

Remembering the Contribution and Sacrifices of our Veterans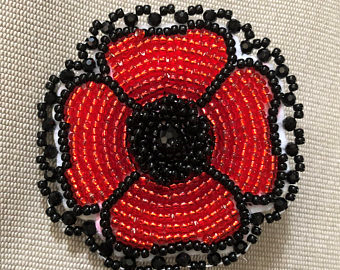 From Councilor Debbie Vandemosselaer: November 10, 2017
Remembrance Day has come around again and I wanted to share some thoughts about the contribution of Indigenous People in the conflicts that took place over the past one hundred years.

Even though the Government of Canada and the provinces were breaking treaties, seizing our traditional territories and restricting our most basic rights, Indigenous People stepped forward and volunteered to serve and to assist Canada and the Allies in World War I and World War II.

It is hard for us here and today to imagine how awful and terrible these wars were. Between a fifty-year period from when the First World War started and the Second World War 1 ended, it is estimated that up to 100 million soldiers and civilians lost their lives due to fighting and the impacts of war such as genocide, disease and starvation.

In many cases, some Indigenous People and Nations opted to serve as "Allies" of the Crown and not as enlisted Canadians service members. In 1942, the Haudenosaunee or Six Nations Confederacy declared war on the Axis powers, asserting its right as an independent sovereign nation to do so. It issued a proclamation authoritatively allowing Iroquois men to enlist and fight in World War II on the side of the Allied powers. Six Nations Confederacy assembled in conference on 13 June 1942, to draft a formal declaration of war. The following day, on the steps of the United States Capitol, a spokesman of the Confederacy read the following:

"We represent the oldest, though smallest, democracy in the world today. It is the unanimous sentiment among Indian people that the atrocities of the Axis nations are violently repulsive to all sense of righteousness of our people, and that this merciless slaughter of mankind can no longer be tolerated. Now we do resolve that it is the sentiment of this council that the Six Nations of Indians declare that a state of war exists between our Confederacy of Six Nations on the one part and Germany, Italy, Japan and their allies against whom the United States has declared war, on the other part."

Indigenous People did not start these conflicts and had little reason to help Canada and Britain in the war effort, given what Canada and Britain had done to them. Despite this, Indigenous People stepped forward and served in the brutal conflicts in Europe and Korea. It is thought that as many as 12,000 First Nations, Metis and Inuit people served in these conflicts.

On this side of Canada, many Indigenous men joined the fight in World War I. In the Head of Lake Band in BC, every man between the age of 20 and 35 years old enlisted. The skills and knowledge of our people where quickly understood and many Indigenous men became key in scouting and reconnaissance and sniper roles. For example, Metis Henry Louis Norwest and Ojibway Francis Pegahmagabow were recognized as some of the most effective and elite snipers in their divisions division with their service being recognized with military medals.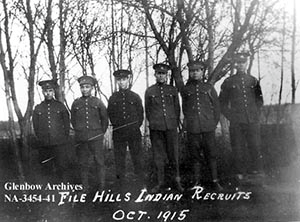 In World War II, again Indigenous People served in dangerous frontline areas of operation. Cree, Charles Checker Tompkins and others played a key role as Cree code talkers to ensure that critical messages could not be intercepted and translated by the opposing forces.

Indigenous People continued to serve through the Korean conflict and have taken part in NATO operations around the world and most recently served in the Canadian Armed Forces in the Afghanistan conflict against the Taliban and Al Qaeda fighters.

So, on this Remembrance Day, let's remember to take time on the eleventh hour of the eleventh month of the year to remember this history and the sacrifices and service of Indigenous people and Canadians. War is a horrible thing and we must all do our utmost to reach out to opt for peace rather than conflict, to choose love over hate and seek to co-operate others rather than seek to have control over them.

Remembrance Day Services Planned Throughout Region

Kamloops

As always on Remembrance Day, the Royal Canadian Legion is in charge of the ceremonies, starting with the parade and formal ceremonies at the cenotaph, followed by the march from Riverside Park and along Victoria Street, ending with the social gathering at the Legion branch on Lansdowne Street. Ceremonies at Riverside Park will start tomorrow just before 11 a.m. The Legion is encouraging all veterans, retired and currently serving, and Legion members and their families who would like to partake in the ceremonies to meet at the tent at the Heritage House entrance to the park no later than 10:30 a.m.

Kelowna

A parade of participating organizations and the color party will march from Mill Street along Bernard Avenue to Abbott Street and to the cenotaph in Kelowna's City Park at 10:30 a.m. on Saturday for Remembrance Day ceremonies.

West bank

Remembrance Day ceremonies start early this year in the Central Okanagan, with the first being held Wednesday in Westbank for National Aboriginal Veterans Day. The ceremony will take place from 10:30 to 11:30 a.m. at the Westbank First Nation Veterans Memorial, 1900 Quail Lane.

WPCIB Offices Closed Due To Long Weekend

Please note that the WPCIB administrative offices will be closed:

MONDAY NOVEMBER 13, 2017

We will be re-opening on Tuesday November 14 at 8:00AM


Have a good long weekend and please take some time to remember the sacrifices of our veterans and all others who lost their lives in service.