Dear Band Members,

We are very happy to introduce you to the 33rd weekly newsletter of Whispering Pines/Clinton Indian Band!

With this newsletter, we aim to keep all our Band members informed about the latest happenings, events, and news within the community. We are distributing this newsletter by email, so please encourage everyone to get their email address into manager@wpcib.com, so they can be added to the list.

Weekly Updates - September 22, 2017
Chief Calls End to Moose Hunt in B.C. Following Wildfires
Reprinted from the Canadian Press Posted: Sep 17, 2017



First Nations in B.C. say moose in the province have had enough to deal with this year because of widespread wildfires throughout the Interior. A First Nations chief is calling on the British Columbia government to halt the moose hunt this year, arguing the historic wildfire season has caused enough trauma to the species.

Tl'etinqox Chief Joe Alphonse said the flames that have charred thousands of square kilometres of habitat in the province's Interior and hunting will only further endanger the moose population." Anyone who chooses to point a gun to a moose in the Chilcotin is contributing to the eventual problem of having no moose in the Chilcotin down the road," he said. Tl'etinqox Chief Joe Alphonse said the flames that have charred thousands of square kilometres of habitat in the province's Interior and hunting will only further endanger the moose population. (Jonathan Hayward/The Canadian Press)

The largest fire ever recorded in the province's history at more than 5,210 square kilometres in size is still burning across the Chilcotin plateau, an area about 60 kilometres northwest of Williams Lake. The province as a whole has seen a record-breaking 11,700 square kilometres scorched since April 1 and more than 150 fires continue to burn. Alphonse said local crews had discovered two dead moose floating in a lake in an area that had been charred by fire.

2,423 permits issued

But the province's forests ministry said in a statement that there remains "only a handful of reports" of wildlife killed, including one black bear, some wild horses in the Chilcotin and a couple of moose in the Cariboo region.

Forests Minister Doug Donaldson said in an interview that none of the 40 radio collared cow moose in the region were killed due to fires, but determining the extent of the wildlife devastation is imperative.

"We've already instituted some tools over concerns of moose populations and we're working closely with the Tsilqot'in national government to estimate and get a better handle and assessment of the impact that occurred because of these fires on wildlife," he said.

The forests ministry says roughly 60 per cent of moose hunting licences issued in the Cariboo region, which includes the Chilcotin, are set aside for First Nations. (Radio-Canada). The provincial government issued 2,423 limited entry hunt permits for moose this year, which the forest ministry said is a reduction from previous years.

The forests ministry said roughly 60 per cent of moose hunting licences issued in the Cariboo region, which includes the Chilcotin, are set aside for First Nations, with the remaining number allocated to other resident hunters and guide outfitters. "It is important to note that not all licensed hunters are successful, and while harvest rates vary year-to-year, on average, only one-third of (limited entry hunt) authorizations are successful," the ministry said.

Concerns about enforcement

It added that no licensed moose hunting was issued in September in areas most affected by wildfire, and many areas of the Cariboo region west of the Fraser River were already closed off as of 2016. Many Crown land areas throughout the province also remain restricted to the public as fire crews continue their response and mop-up.

"If these restrictions are lifted before the end of the fall hunting season, wildlife biologists will reassess the situation to ensure the appropriate regulations are in place to protect wildlife," the ministry said. But Alphonse said he's concerned about policing these restrictions, adding that First Nations are still fighting fires and don't have the resources to closely monitor any illegal hunting activity on their territory.

Alphonse confirmed that he has been working with provincial officials. He said he wants First Nations closely involved in any wildlife studies going forward and for the province to commit to conservation efforts.

"Why do we keep doing the same thing over and over and over again when all we see around us is animals going extinct?" he said. "Somebody has got to step up to the plate and take some leadership and try something different for a change and hopefully this government will be that change."

Ajax Mine: Too Close for Comfort in Kamloops?
Copper-Gold Mine is Just Two Kilometres from City Limits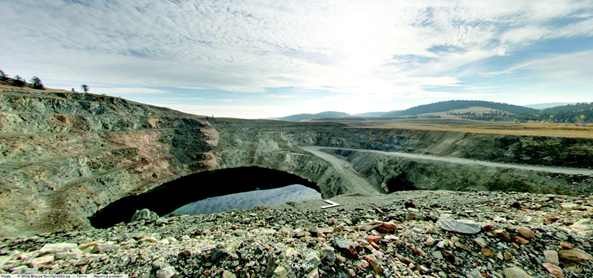 Reprinted from Business Vancouver: By Nelson Bennett | Sept. 19, 2017, midnight

"I'm not against mining, but…"

That line from a recent letter to the editor in Kamloops This Week pretty much sums up the tone of discussion around the Ajax copper-gold mine – a discussion that has been going on in Kamloops since 2011.

It's a discussion that promises to get more heated in the coming weeks, now that the mine project is in the public comment period of a joint provincial-federal environmental review.

According to KGHM International Ltd., the Polish company that would develop the mine, Ajax would cost $1 billion to build, create 1,800 short-term jobs over a two-and-a-half-year construction period and 500 permanent jobs once the mine is in operation, and generate an annual payroll of $60 million.

KGHM also offered a benefits agreement in which the City of Kamloops and a number of non-profit organizations would receive $100 million over 25 years. Kamloops city council basically said "no thanks" to that offer in July, when council formally voted 5-1 to oppose the mine.

Arjun Singh, the city's deputy mayor, said Kamloops is largely pro-mining, but he's against the Ajax mine, and so are many residents there. "We're not against mining," he told Business in Vancouver. "We like it, generally speaking, in Kamloops. [Ajax has], because of its proximity,… always been a very, very controversial project.

"Lots of folks think that if you're against Ajax – which has been the biggest issue in town for a number years – then you're against all mining, or you're against all industry, and nothing could be further from the truth.
"The concern around Ajax stems from its proximity to the community."

The open-pit mine would operate just two kilometres from some people's homes. Initially, there were concerns about the mine's proposed tailings pond – worries that were heightened in the wake of the Mount Polley tailings pond collapse.

Those concerns were allayed somewhat after the city hired a consultant to examine the risks."The city's own consultant that we hired to do a big assessment of the application, they were actually pretty happy with the tailings pond proposal," Singh said. "I've got some members of council that feel differently. They aren't very pleased with it."

Singh said the biggest concern is dust from the mine and its potential impact on air quality. Coun. Patricia Wallace, the only councillor to vote against a motion to oppose theproject, said she supports the mine, so long as it passes an environmental review.

Kamloops is a mining town. The New Afton copper mine west of Kamloops and Highland Valley copper mine to the southwest are significant employers, providing local jobs and supporting a number of mining service companies.

Gauging the general public's opinion for the Ajax project can be tough, Wallace said, because the mine's critics tend to dominate the discussion. "There are a few people from the university, some doctors and some environmentalists that tend to speak for everyone, in every issue," Wallace said.

"The anti-Ajax people, they're highly organized, with a lot of money." According to Abacus Mining & Exploration Corp. (TSX-V:AME), the Vancouver exploration company that acquired the Ajax claims in 2002 and holds a 20% stake in the project, the mine would have a capital cost of $1 billion.

The Ajax deposit has 426 million tonnes in proven and probable reserves, with an estimated 2.7 billion pounds of copper, 2.6 million ounces of gold and 5.3 million ounces of silver. The mine would process up to 65,000 tonnes of ore per day and would have a life of 23 years. That's provided copper prices, which are slowly moving up, stay high enough to sustain operations. As the mine's history shows, it has operated in fits and starts, according to copper prices, since the 1920s.

Although the mine lies just outside Kamloops city limits, the company would require permits from the city and regional district. Last month, after five public consultation periods between 2011 and 2017, the Canadian Environmental Assessment Agency (CEAA) and the British Columbia Environmental Assessment Office (EAO) jointly issued a 459-page Ajax mine report.

The Stk'emlupsemc Te Secwepemc Nation (Kamloops Indian Band) produced its own review, which the CEAA and EAO considered as part of their review. The two agencies concluded that the most significant adverse effects of the mine would be on First Nations heritage and traditional practices, not on human health or the environment.

The deadline for written submissions during the public review period of the project is October 10.

FOLLOW UP NOTE FROM WPCIB COUNCIL

The WBCIB has submitted written documents and evidence to the bc evironmental assessment office over the past few years in relation to the Ajax Mine Project.

the company and BC government have taken the position that mine will not impact the title, rights and interests of the WPCIB Nation and Community. This is incorrect and wrong headed.

The WPCIB will provide a closing submission to the Company and Government in October requesting, for the last time, that the company and Government take concrete actions to address the title, rights, concerns and interests of the WPCIB.

WPCIB cannot rule out legal action if the crown and company fails to address such matters in a reasonable manner and in keeping with emerging directives of the courts. The WPCIB seeks and prefers to find mutually beneficial approaches and solutions to land use conflicts.

Notice from the New Relationship Trust

We are currently seeking Indigenous Youth (ages 19-30) from across Canada to participate in athree day Young Entrepreneurs Symposium!

From November 27 to November 30 in Vancouver, BC teams of Indigenous youth delegates will participate in a series of competitions designed to help build skills and gain valuable business knowledge. The Young Entrepreneurs Symposium is one of the best Indigenous Youth events in the country!

Youth will be given a once in a lifetime opportunity to win cash prizes of up to $5,000.

Youth don't have to be in business, own a business, or even be planning a business. If you're between the ages of 19 and 30, register to join this high-profile event and meet with Indigenous business people and aspiring entrepreneurs.

YES brings young Indigenous entrepreneurs and entrepreneurs-to-be together with business leaders and role models to help them build the skills, knowledge and networks they need to be the business leaders of tomorrow. Delegates have ample opportunity to mingle with First Nation, Canadian and international business leaders, and role models in a setting that provides an optimum mix of mentoring, networking, competition, and fun.

The Young Entrepreneurs Symposium - kicks off on November 27, 2017 with an evening welcome reception featuring food and entertainment. This Symposium will also feature a diverse and inspiring mix of panelists and speakers. The week's activities will be capped by a formal gala dinner where awards from the competition will be presented.

"An Entrepreneur needs to be a risk taker, courageous and be able to anticipate the unexpected." Cliff Fregin, CEO, NRT said. "The 2017 Young Entrepreneurs Symposium will throw many challenges at the participants including the element of surprise. At the end of the event, these young leaders will emerge stronger, more confident, and ready to tackle their next opportunity."

Registration Info

Youth Delegate - $250 registration Fee (19-30 years old)

Registration Fees include:
Attendance at all presentations and panel sessions
Information Kit
Opening Reception
Meals throughout the Symposium
Closing Gala Dinner
A chance to Win Cash Prizes!
Want to get Sponsored to attend YES 2017?
Many of the Delegates who attend YES are sponsored. Sponsorship covers travel, accommodations, meals, and the registration fee for one delegate.
Visit the
YES Website
for more information!
Additional Notice from the New Relationship Trust

New Relationship Trust Foundation- Second Call Bursaries 2017-18
Vancouver, BC - The New Relationship Trust Foundation (NRT Foundation) in partnership with the New Relationship Trust (NRT) is pleased to announce that Second Call Bursaries for 2017-2018 are now available to First Nations students in British Columbia (BC)!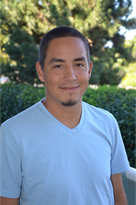 NRT, the founding partner of the NRT Foundation, has committed
$200,000
this year to provide Bursaries in the amount of $2,000 for BC First Nations Students in Certificate, Diploma, Trades, or Associate Degree programs. An additional
$275,000
has already been secured from our funding partners that include
The Province of BC, First Nations Health Authority, Aboriginal Energy Solutions, Connor Clark & Lunn Foundation, Drillwell Enterprises, Chief Joe Mathias Foundation, and Peace Hills Trust
.
In 2006, the BC Government worked with First Nations leadership to create NRT, and gave $100 million to NRT to support capacity building initiatives, which include First Nations Scholarships and Bursaries. Since 2010,
1,719
Scholarship and Bursary awards totaling over
$7.9 million
have been given to students from First Nations in BC.
The 2017-18 NRT Foundation Second Call Bursaries Application can be found
here
.
The NRT Foundation was created to ensure First Nations education awards continue in perpetuity.
"
The goal of the NRT Foundation is to create a $30 million endowment that will allow us to be self-sustaining so that students have funding options to turn to for generations. We always hear that post-secondary education of Indigenous people is vital - we have taken on the challenge and we are fully committed to supporting our families and to strengthening our communities,
" explains Judith Sayers, Chair of the NRT Foundation.
"
Eliminating financial barriers to post-secondary education will enable more First Nations students to embark on successful academic journeys
," said NRT CEO, Cliff Fregin. "
Improving education outcomes for First Nations students will not only help them achieve their life goals and present them with greater employment opportunities, these students are also helping to strengthen First Nations communities and British Columbia as well.
"
For more information:
Lana Plante, Project Officer
Tel: 604-925-3338 or 1-877-922-3338
Email:
lplante@nrtf.ca
Shuswap Chiefs in Attendance at Opening of New Community School at Esk'etemc

Steve Tresierra in attendance at opening of Esk'etemc Sxoxmic School

This past week, Chief Steve Tresierra, along with other regional Chiefs attended the grand opening of Esk'etemc First Nation's Sxoxomic School at Alkali Lake. The new federal Minister of Indigenous Services, the Honorable Jane Philpott was in attendance.

The new facility, which accommodates students from preschool to Grade 7, includes three classrooms, a gymnasium, kitchen, pow wow circle and preschool space. The federal government invested $7.3 million to support construction of the new school, and the BC First Nations Health Authority invested $435,000 for construction of the preschool space.

Chief Charlene Belleau of the Esk'etmc First Nation states: "Esk'etemc culture and language in Sxoxomic will continue to be cornerstones for success with Esk'etemc children and our families. We have endured the worst wildfire season on record in British Columbia. Our firefighters and emergency responders were determined and ready to save Sxoxomic and our community. We thank Indigenous and Northern Affairs Canada, First Nations Health Authority, the architects, construction crew and contractors who have worked hard to support our vision for a place of learning that will be a source of pride and inspiration for our children."

Quick Facts

The Government of Canada's 2016 budget invests an additional $969.4 million over five years for the construction, repair and maintenance of First Nations school facilities as part of a long-term strategy to improve education infrastructure in First Nations communities.

The Government of Canada's 2016 budget also makes substantial investments in primary and secondary education on reserve, totalling $2.6 billion over five years starting in 2016-17, including the remaining funding previously announced in Budget 2014 for this purpose.