Lobster, Diabetes, Dental and Unit Registries - Funding Strategies Connect July 2017
Dear Readers,
Its been an exciting and interesting month since our last newsletter. We have hosted a number of investor meetings for our clients and completed a number of significant assignments.
Our fund work continues to grow and we are being recognised for our venture capital expertise (VCLP and ESVCLP) including consultancy work, fund set up, licencing, fund management, operations, investment management and capital raising.
We continue to see strong inflow of new investment opportunities covering a wide range of industry sectors and businesses.
The top 3 sectors represented in our deal flow are IT & telco, financial services and industrial automation & manufacturing. We are also seeing increasing activity from New South Wales, Victoria and Western Australia.
In this July 2017 newsletter I have included:
I also invite you to download our current deal list from our website (log-in required, membership is free). Plus:

Coming Soon:
Saliva Glucose Biosensor for diabetes sufferers
Coming Soon:
Southern Rock Lobster with a China growth focus
Happy reading, and please get in touch if we can be of any assistance.
Managing Director
About
Funding Strategies is a capital markets firm providing strategic advice, venture equity capital and finance services to small business and companies seeking capital for growth and expansion in the unlisted, pre-IPO and listed capital markets. We specialise in creating and implementing successful funding and capital raising strategies.
We serve predominately private and public companies, and sophisticated investors, with a broad range of services:
Corporate Advisory
Funding Strategies and Investor Ready Services
Equity and Debt Capital Raisings
Small Scale Offerings and Venture Capital
Grant Funding
Special Private Placements
Stock Exchange Listings
Mergers, Acquisitions and Divestments
Strategic Trade Sales
Technology Commercialization
Real Estate Debt and Equity Financing and Restructuring
Providing Opportunities for Investors
Director and business advisory services
Migration Investment SIV 132B VCLP Funds
Fund Management
Podcast:
Filling the Gap in the Market
(ft. Darren Berry from The Tooth Booth)
Eden Exchange spoke with Darren Berry (pictured left), Managing Director of The Tooth Booth, about the Company's expansion plans to open more retail dental clinics across major shopping centres in Australia.
"Opmantek are set to increase their foothold on the US market with the establishment of a new corporate headquarters in San Francisco and the welcoming of Craig Nelson as CEO to head up global sales efforts."
"Barry Palte, an investment banker who works with Australian companies in China says the strengthening of the Great Firewall may raise issues for companies trying to tap into Chinese consumers and B2B opportunities.
"Will they need to set up web hosting or online physical infrastructure in China to make sure they are not blocked by the Great Firewall?" he asked."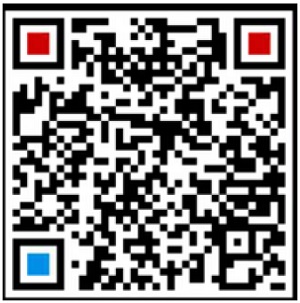 Above: WeChat Mark Rainbird
"WeChat - How to Leverage China's Super App"
"WeChat is now used not only in China but internationally as a tool to communicate with Chinese customers and influencers. It can be used to promote your brand, purchase and sell goods and services, talk with your friends and family and much more. Learn about this important communication tool for engaging with China.
Who Should Attend
Companies marketing projects, products or services to Chinese clients including education and tourism providers"
Upcoming Executive Elite Events

We look forward to meeting with you at the upcoming events held by Executive Elite, of which we are a founding member.
"The Australian Government has been incentivising innovation through various forms of the R&D Tax Incentive for more than 20 years. However for new and fast moving industries, especially the software industry, there's fear of great scrutiny. It is imperative that your R&D work is creating new knowledge for your industry to be eligible to claim.
You can use Nifty Form's Write My Claim service to have your claim written by a PwC R&D specialist to ensure all required information is captured and correctly articulated. You'll save time, get an accurate claim and transparent pricing.
Learn more and enquire about Write My Claim
here
.
Nifty Forms, backed by PwC, lets startups and SMEs claim the R&D Tax Incentive through a trusted and convenient online platform.
"
Above: Our team from left to right:
Ken Freer, Tony Pittorino, Eugenia Arrarte, Steve Hartley, Andrew Michell,
Mark Rainbird, Birgit Rainbird, Charles Wyatt and Chris Evans
(Absent: Paul Mansfield, Paul Niederer, Gary Bartlam and Stephen Varty)

You are receiving this email because you are a valued contact and have provided us with your details in the past. If you ever wish to change your personal details simply update your profile, or to unsubscribe, click the unsubscribe link located at the bottom of any of our emails.

This email is not an offer to invest in securities and is made in accordance with section 708 of the Corporations Act.

If you have received this email in error, please email with the Subject line of "Unsubscribe" or alternatively Click Here to Unsubscribe.