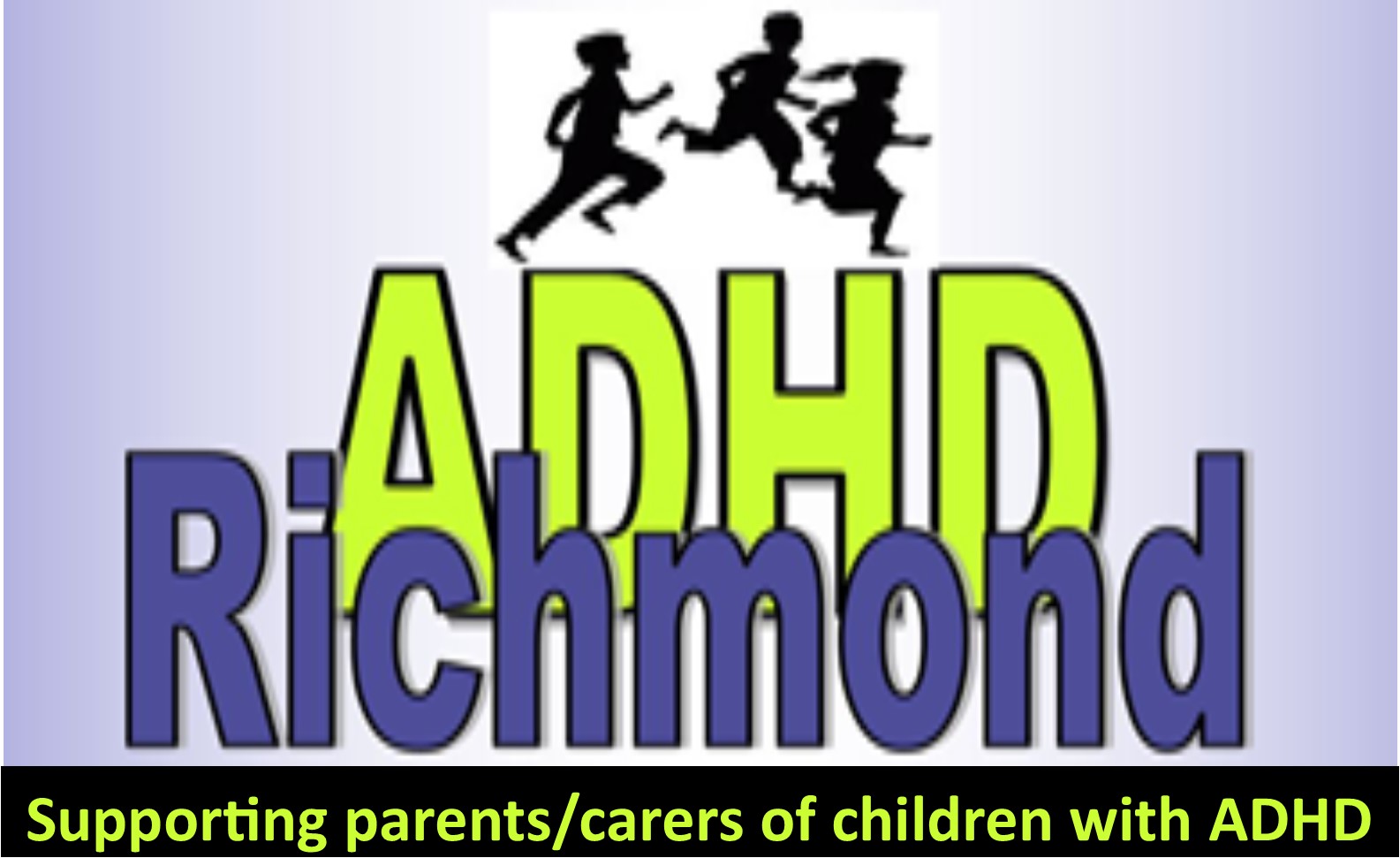 Hi, the Summer holidays begin! If you're still looking for Summer ideas, visit our
website homepage
for lots of camps, clubs and events. Also visit our
Activities
page for even more suggestions
Our own Play/Meet Up, for children up to teenage, is on Saturday August 5th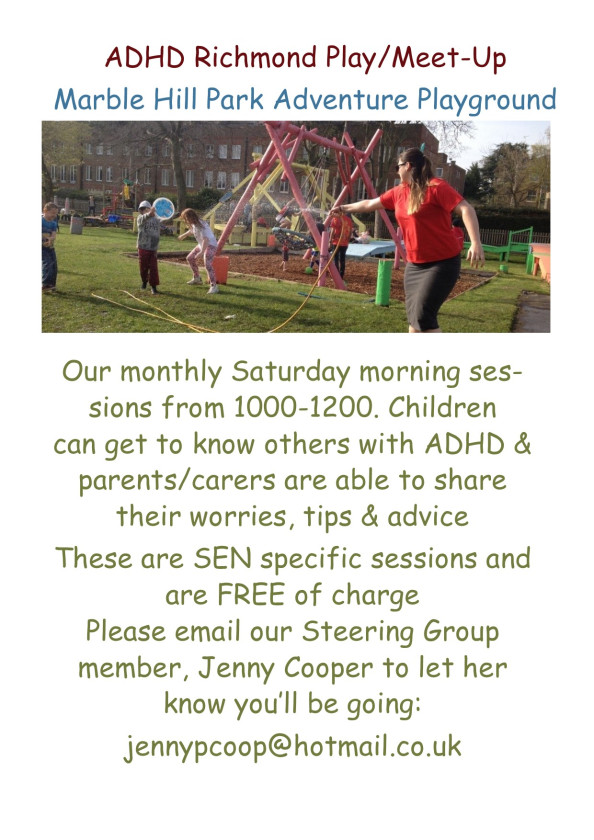 Other dates planned are 9 September and 7 October. Please email our Steering Group member, Jenny Cooper: jennypcoop@hotmail.co.uk to let her know you'll be going
***********************************

25 July
: Channel 4 TV programme
"Excluded"
at 9m includes a boy with ADHD. Sadly, this is certain to provoke all the wrong comments and publicity. Be ready to wear a thick skin!
***********************************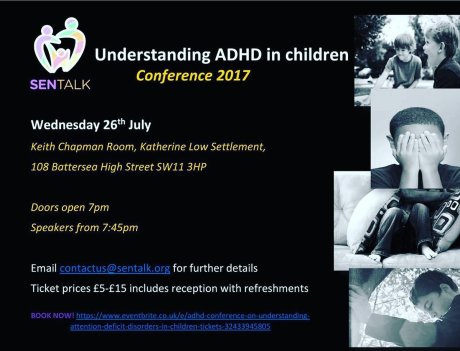 July 26: ADHD Richmond's Alastair Yates is one of the speakers at this SenTalk Conference. There's a general lack of understanding and knowledge around ADHD. Sen Talk has teamed up with many professionals and practitioners to offer this conference to share an overview of Attention Deficit Disorders, behaviours and therapeutic approaches. This event will be a useful insight into difficulties often experienced in an education and home settings. We will explore the nature of ADHD and Mental Health, the benefits of Pastoral Support Programmes and Understanding the meaning behind Challenging Behaviour.This event will provide refreshments for all our guests and the cost of this will be included in the price of the ticket. £5.90 for parents/carers
***********************************

We'll still be online through the break to answer your queries on our private
Facebook Forum
Our seminars and workshops will re-start in September, see our
Events
Have a lovely Summer without too many meltdowns!
All the best from the
ADHD Richmond Steering Group