Hello. Seats are available for our two seminars this month. Our free
Tuesday daytime July 4
talk is open to all concerned parents/carers but our free
Wednesday evening July 12
talk is
for Men Only.
Email: communications@adhdrichmond.org to reserve your seat
We have our next kids pay/meet-up on Saturday July 8
Our next post-diagnosis session is on July 20th - meet others and learn all you can about ADHD and support.
The Summer holidays
will soon be here
so we have listed some activity ideas for you. Find more on our
website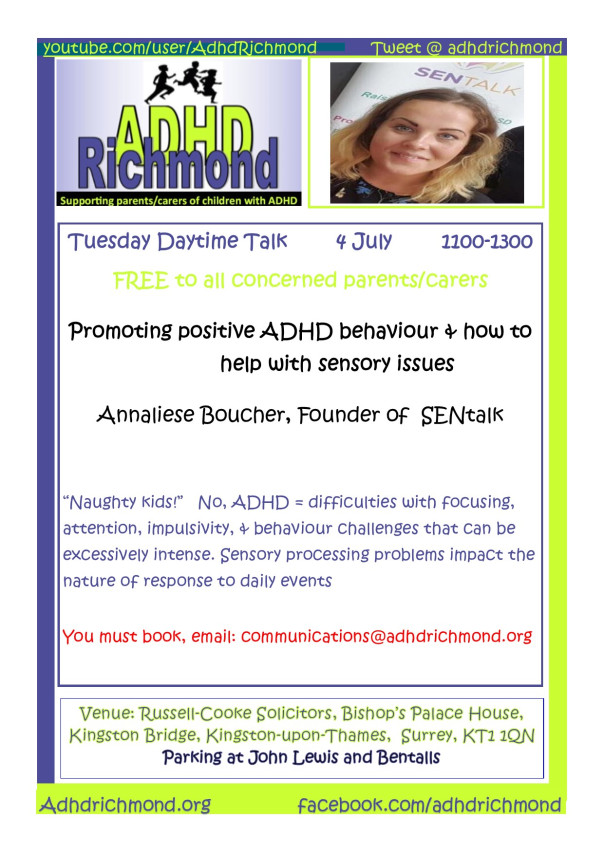 July 4 ADHD Richmond Talk: As well as having the leader of SenTalk – a charity based in Wandsworth Borough with us we have persuaded our member, Tanya Livesey, to give us a short talk about her experience getting her ADHD son to university. She is a proud mum; her son got a first class degree in International Business. However, it wasn't an easy ride; they had to fight the LEA so he got the right education. He now has a bright future; currently on an internship with the BBC. Come and hear this encouraging story. Email for a seat: communications@adhdrichmond.org
You may donate if you wish
******************************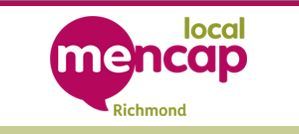 Before July 4 book for Summer Fun activities from Mencap. See their flyer SF_Booking_form2017
******************************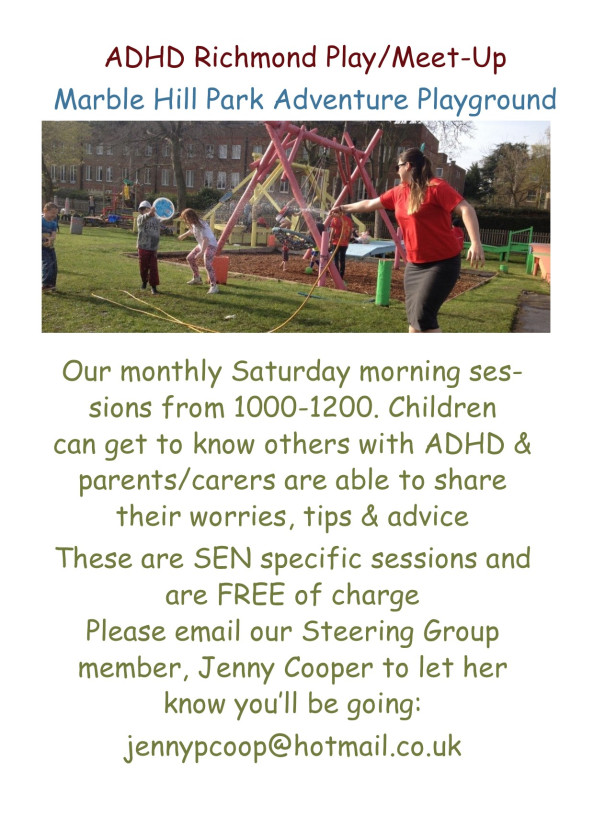 July 8 & August 5th: ADHD Richmond Play/Meet-Up. All parents/carers of children with ADHD are very welcome to join in the fun and chat.
Please email our Steering Group member, Jenny Cooper: jennypcoop@hotmail.co.uk to let her know you'll be going
******************************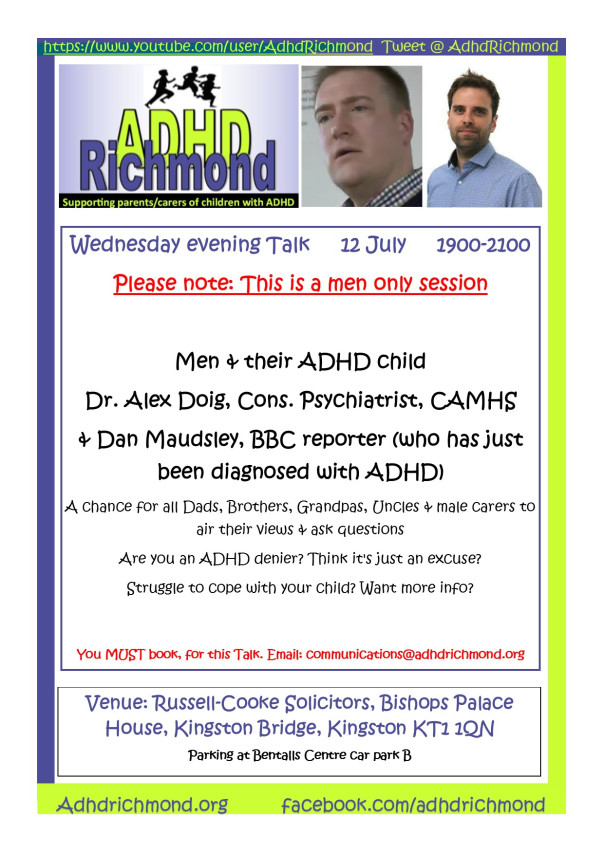 July 12: ADHD Richmond Wed Eve Talk : Calling all males. Come to our MEN ONLY Talk
All dad's, adult brothers, uncles, grandfathers are welcome to meet Dr Alex Doig from CAMHS, Richmond and BBC reporter Dan Maudsley who has recently been diagnosed with ADHD.
Whether you don't believe in ADHD, or simply want to hear more about it, this is your chance to speak up.
Reserve your seat by emailing: communications@adhdrichmond.org
You may donate if you wish
******************************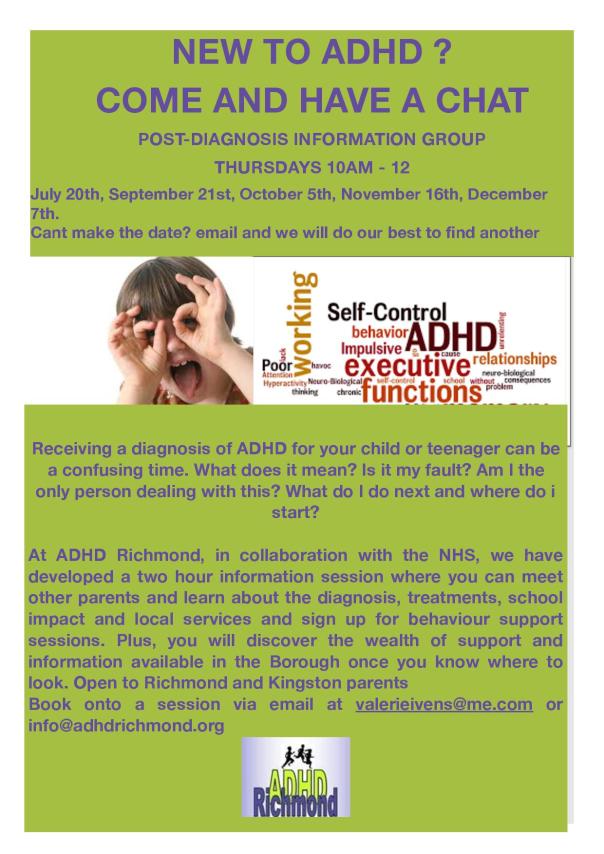 July 20: Parent/Carers in Richmond and Kingston are offered free access to a 2 hour post-diagnosis information session which runs every month for a maximum of 5 people so parents have time for discussing personal situations confidently as well as covering the material.

Come and get some great advice from this ADHD Richmond & @NHS England post-diagnosis session for parents/carers. If your child has recently had a diagnosis you will benefit greatly from attending one of these meetings. These post-diagnosis information sessions are run by Our ADHD advisor, Val Ivens, runs them. Book your FREE place via info@adhdrichmond.org
You may donate if you wish
***********************************

July 23 onwards: Our friends at Action-Attainment offer some great Summer Activities for 5-25 yos!
***********************************

July 24 starts: Role Models offer Summer Camps for ages 6-12 with mild-moderate special needs in Richmond. Contact Hugo Shephard, 020 3637 7107 m: 07825 598344 Hugo@rolemodels.me
***********************************

July 26 – 11 August Summer holiday Team Break Out programme from Tuesday to Thursday 10am to 3pm with a diverse range of activities on offer at venues based on Richmond and Kingston Youth Centre 2017 Break Out Poster June 2017 Breakout Enrolment form April 17
***********************************
Have a lovely July and remember we take a break from our seminars in August but our website & Facebook & Twitter will still be active.
All the best from the ADHD Richmond steering committee