Hello Board Members:
Greetings! A lot has happened since our last board call on June 30th. We are pleased to report that we are making significant progress on our Mobile Tablet Lab project in Costa Rica as we near the end of the pilot in December. There are detailed reports below and here are action items that you can respond to right now:
Confirm for the Costa Rica board meeting (see below);

Send in your annual donation check – we need everyone's help as we near the end of the Mobile Tablet Lab pilot;

Read the section "Next Steps and Staffing Changes" below and send in your input to Ross or Michelle by email.

As always, if you have any ideas of foundations or corporate partners we should reach out to once we have the MTL data and story complete, let us know!
Ross Wehner and Michelle LaBorde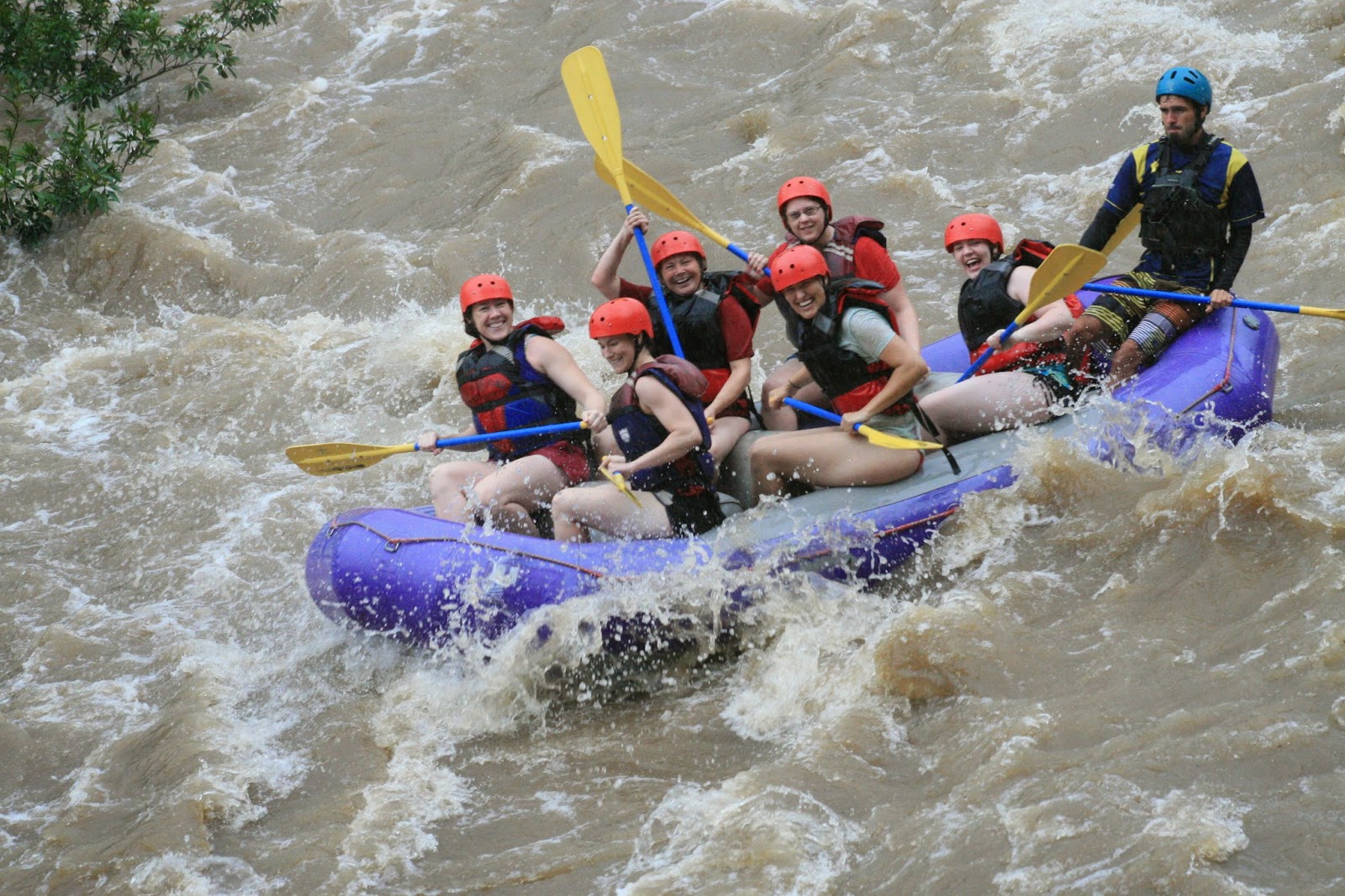 Costa Rica Meeting:
Our annual fall board meeting will be held in Chilamate, Costa Rica, from Thursday, Oct 9th – Sunday, Oct 12th. We have the following people confirmed: Ross, Jim, Skip, Mike Lindley, Sam, with David and Bruce listed as tentative. We'll be met on the ground by Meghan, Davis and Natalia, who have coordinated this project from the beginning. We have a good crew going and we are excited for everyone to see our work in action on the ground. We'll pick people up at the airport on Thursday night and, after a 2-hour drive, will arrive at the Chilamate Rainforest Eco-Retreat, which is run by board member Meghan and her husband Davis. We'll settle in to the sounds of the nearby river and the surrounding rainforest, as we drink an Imperial, the Costa Rican national beer, and grab a light, late-night dinner.
The next morning, you'll be awoken by the tropical birds and a strong cup of Costa Rican coffee. Breakfast will include a fresh mango and other tropical fruits and gallo pinto, the Costa Rican national plate (also the best rice and beans you will ever taste). Early risers can head out with their binoculars for birding with Ross and local guide William. After breakfast, we'll head over to La Lucha, the two-class rural schoolhouse where we've been piloting the Mobile Tablet Lab. There you will meet Ana, the director at the school, as well as all the teachers and students. We'll spend a good part of the day at the school understanding how the tablets are working, and discussing the challenges. Later that day, we'll all get in rafts and descend the Sarapiquí River, a class II-III tropical river that flows through gorgeous canyons and rain forests. We'll get out of the rafts and walk to Meghan and Davis' lodge for cocktails and a dinner made of all fresh and local ingredients.
On Saturday, we'll have a half-day meeting to discuss the MTL and future direction of World Leadership Foundation. In the afternoon, we'll embark on one or more of the following adventures, based on your input: zip line through the rainforest and over the Sarapiquí River, walk through the rain forest to a facility where we'll see how cacao beans are converted into chocolate, or visit an organic coffee cooperative. Later that night, before dinner, we'll head into the rainforest for a night hike to see dart frogs, coatimundi and other miraculous animals of Costa Rica!
On Sunday, we'll get up early to head back to the airport so that everyone can be home Sunday night. Some board members will stay in Costa Rica with spouses to explore beaches, or other lodges. We're happy to help with ideas and arrangements for those who want to extend their stay.
In terms of flights, we ask that folks book one of these two flights to San Jose, Costa Rica (SJO): United, which flies from Houston and lands in SJO on Thursday at 6:30 p.m. or American, which flies from Dallas and arrives in SJO at 7 p.m. On Sunday, please take either the United flight leaving SJO at 12:36 p.m., or the American flight leaving at 8:20 a.m. Please coordinate with Michelle if you cannot take one of these two flights and we'll figure it out. We will do everything we can to keep the expense of your time in Costa Rica to a minimum. We are estimating $500 per person for food, accommodations, ground transport and activities. This does not include airfare. If you have any questions, let us know.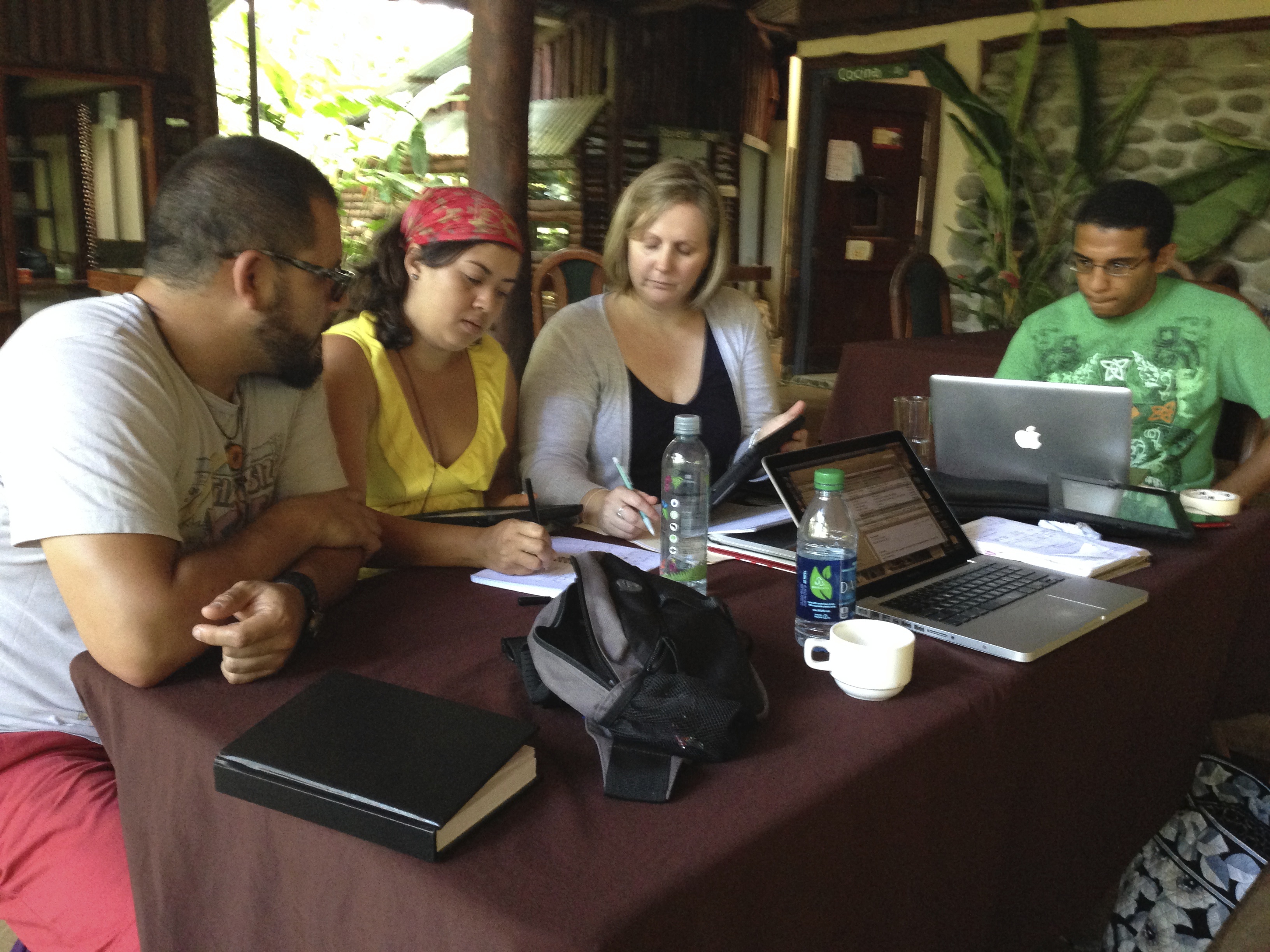 Mobile Tablet Lab:
Melissa Scott's Site Visit
Melissa, our technology specialist, visited Costa Rica from July 12th -17th in order to spend several days working with Natalia, our coordinator, and Ana, our teacher, at La Lucha School. The goal of Melissa's visit was to continue training around student-centered learning, put together a learning plan for the second half of the year and finalize an assessment approach. All goals were accomplished, and Melissa was able to begin a pre-assessment for vowels (grades 1-3) and high-frequency words (grades 4-6). Four of our iPads were no longer working so we brought them back to the US and replaced them (at $100 per piece, thanks to Michelle's powers of persuasion at the Apple Store!). Replacements arrived this past week with Blair Academy, a NJ-based boarding school that traveled with World Leadership School.
Pre-Assessment Complete!
Shortly after Melissa's visit, we hired Katherine Murillo Solis to undertake a formal pre- and post-program assessment for the Mobile Tablet Lab. Katherine is an experienced evaluator of learning programs at Costa Rica's National University. She began her work two weeks ago with the goal of collecting baseline data at La Lucha and at two control schools in the area that have similar demographics (El Paraíso and Linda Vista). At the end of the assessment, this baseline data will allow us to compare learning growth in reading, math and other areas between La Lucha and the two schools. This data will be essential as we apply for grant funding later this year.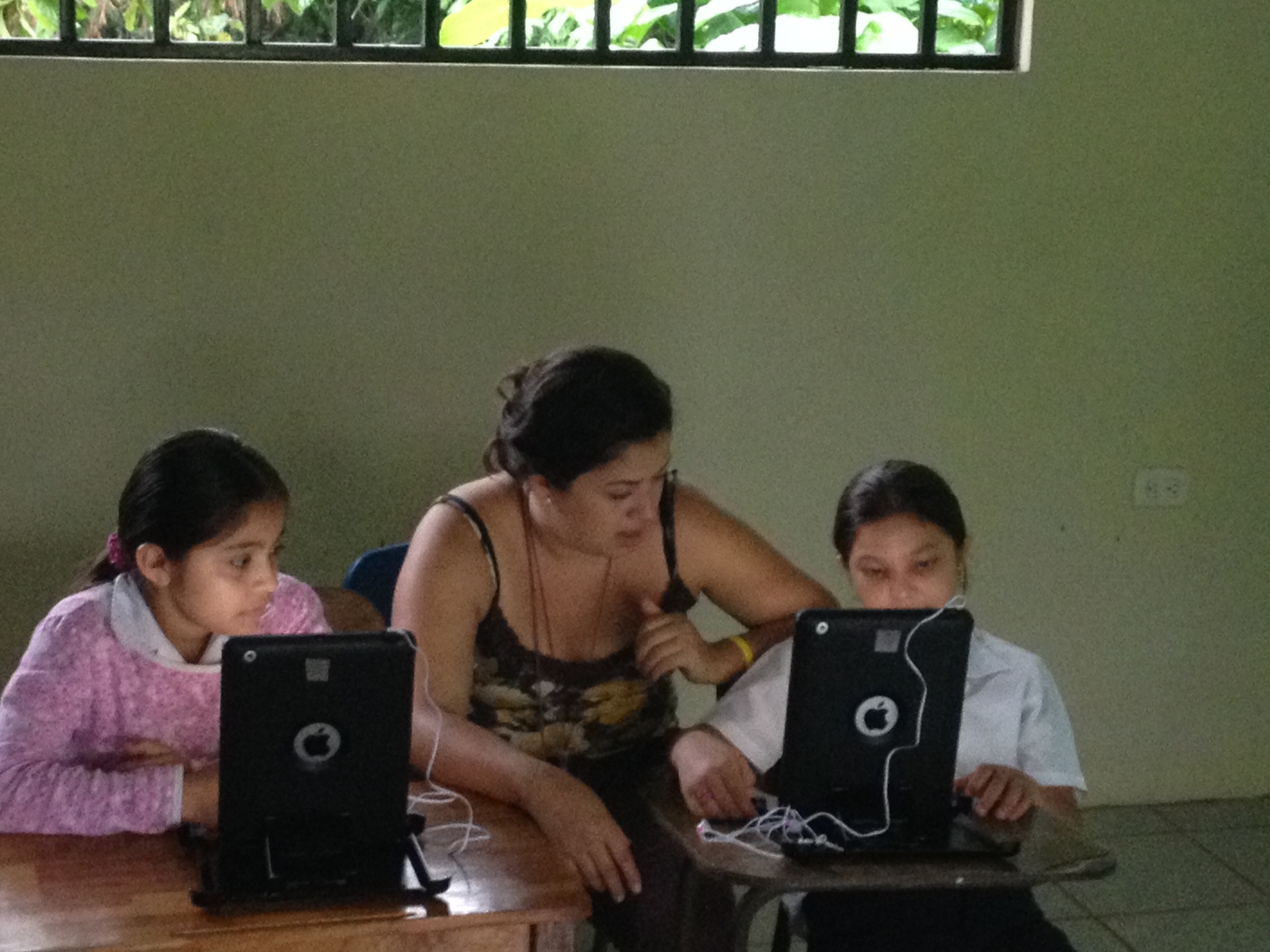 RAZ-Kids and DreamBox
Michelle had major success wooing the software companies behind some of the most important reading (RAZ-Kids) and math (DreamBox) software in the U.S. These software applications allow students to quickly improve their reading and math skills, at their own pace. Kids take comprehension quizzes and data on each student's progress is individually tracked. This software will allow our kids to show significant progress in both these areas – and produce the data to prove it.
Next Steps and Staffing Changes
As the MTL Pilot in Costa Rica nears completion, we are working on a complete overhaul of WLF's website and messaging. We hope to have a new website launch in January 2015. We are looking at Library for All and Pencils of Promise as models for our new look and feel. If you have any ideas, please let us know!

Once we receive data from the MTL pilot, we will be sending out grant proposals and letters of interest to a select group of grant organizations. Board members will also reach out to foundations and potential corporate partners to explain the story of the MTL. Carolyn Maher has already been in touch with IBM contacts in Costa Rica.

In advance of the grant proposals, we will formally launch the new WLF website and results from our Costa Rica pilot. This will include webinars, press, newsletters, social media and other efforts in partnership with some of World Leadership Foundation's institutional partners such as World Reader.

We consider the next six months, during which time we hope to receive grant funding, as absolutely critical to the success of World Leadership Foundation. Given the amount of work involved, we are considering the following staff changes:

Ross will step into the Executive Director position on a non-paid basis.

Michelle will step down as Executive Director and move onto the board, though she will continue to manage the Costa Rica MTL until it ends in December.

We will then use Michelle's salary, and potentially other funds, to hire a full-time Program Director. This person's primary role will be to write the MTL report, our website, grant reports and work on marketing. We are currently discussing this idea – any input is greatly appreciated.

We are incredibly grateful to Michelle LaBorde for bringing World Leadership Foundation to this exciting place, with so much possibility for the future. Thank you Michelle!
WLF in Numbers:
In 2014, the Costa Rica MTL has cost $12,800 and we expect to spend another $2,500 (2nd payment to Katherine for assessment, travel expenses for ED in October, reimbursement to Michelle for iPad replacements) to complete the pilot by this December. Total cost for 2014: $15,300 includes all technology, travel for Melissa and Michelle, local transport, Natalia's work and Katherine's assessment work.

In 2014, WLF has raised $18,550.00 in total from board members and $3,600 from our corporate partner, Handwriting Without Tears. We've received one grant for $1,000 from Rotary. This money has been used to pay for the Costa Rica MTL, Michelle LaBorde's part-time salary and admin expenses (website hosting, insurance, etc.). If you have not sent in your annual donation, please do so ASAP. We really do rely on board member donations to get through to Q1 2015 before grant funds hopefully arrive.

Ericsson has raised a total of $9,232 and expects this amount to be doubled through corporate matching. This money is a designated gift for girls' education and a new MTL in Tanzania.

WLF's balance in its bank account is currently $16,000, including the earmarked Ericsson funds. (This balance is for the 9903 account alone. If we include the school contribution account our total balance is $43,984, which is earmarked for school service projects.)

Colorado Gives Day is coming up on Tuesday, December 9th and we have a fundraising goal of $10,000 for our 2014 campaign. We will be asking board members to reach out to their contacts to make this happen.



Working Groups Updates:
Here's the latest update from our new working groups:
New MTL Group – David Maher, Bill Sullivan, Jim Dulin and Ross met last month to discuss future pilot of the Mobile Tablet Lab in India and Tanzania.Ericsson, the Swedish technology company that Ross works with, has raised an estimated $18,000 for World Leadership Foundation destined for girls' education and a new MTL in Tanzania. St. Mary's Academy of Denver, Colorado, is one of WLS' partner schools and has raised another $15,000 that is available for an MTL in India, pending school approval. Another option is an elementary school in Cortez, Colorado, (near the Four Corners area and Mesa Verde) which Ross and Michelle have been in touch with recently. The goal of this committee is to understand how to scale the Costa Rica pilot and apply lessons and logistics learned to new locations.
New Technology Group – Skip Feeney, John Etherton, Ross and Michelle met earlier this month to explore what technology might look like in the next generation of MTLs. The consensus was to explore Google Android-based tablets, which are as powerful as the iPads at half the cost. We also decided to explore World Possible's Raspberry Pi device, which would allow us to replace the expensive server in the first MTL. By using Android tablets and a Raspberry Pi, we expect the overall cost of a new MTL to be reduced from $6,500 to around $3,000 per MTL with 10 tablets.
Fundraising Group – Michelle, Ross, Carey and Bruce will be meeting this Friday to review our current list of grant foundations we will target. Bruce will add his knowledge of the space to help us expand our possibilities. Michelle, Ross and Sam, our fundraising chair, will be meeting later this month to talk about our upcoming Colorado Gives Day initiative in December and other fundraising efforts.
WLS Student Groups – Students traveling through World Leadership School have raised a total of $90,546 so far in 2014 for World Leadership Foundation school Community Projects in 10 countries around the world and in New Mexico. For a complete list of Community Projects, click HERE. WLS is launching new domestic programs in El Paso, Texas, and the Eastern Shore of Virginia. World Leadership School is also surveying all of its overseas partner schools this fall in order to better serve their needs. Two possibilities discussed to date are:
Leveraging faculty traveling with WLS in order to hold teacher trainings for teachers at the overseas school;

Using part of the student funds in order to buy 1-2 Android tablets and loading them with learning software used by WLF, including RAZ-Kids and DreamBox. This would allow overseas schools to begin to use tablets and develop interest in possible future MTLs at other WLS schools.
Thank you everyone for the commitment to what we are doing!