Welcome to our March newsletter. Below are some recent innovations and trends as well as news from around the globe. We've also highlighted GRA's recent thought leadership content that we hope will inspire you to achieve the most from your supply chain.
Allianz Risk Barometer 2015
Businesses face new challenges from a rise of disruptive scenarios in an increasingly interconnected corporate environment, according to the fourth Allianz Risk Barometer 2015. In addition, traditional industrial risks such as business interruption and supply chain risk (46% of responses), natural catastrophes (30%), and fire and explosion (27%) continue to concern risk experts, heading this year's rankings. Read the Allianz Risk Barometer.

Is your organisation prepared for risk? Find out more about GRA's Supply Chain Risk Review service.
Warehouse Innovation: American Eagle
American Eagle Outfitters (AE) is one of the US's leading apparel retailers, offering trendy merchandise through more than 1,000 stores. It also operates a thriving e-commerce business. It filled its first direct-to-consumer orders in 1998 through ae.com and today, serves customers in more than 80 countries. In an innovative move, AE has designed its new automated fulfilment center to handle both store replenishment and direct-to-consumer orders from the same inventory. AE expects that the new shared-inventory system to cut operating costs by 10 to 15 percent. Read the full article via DC Velocity.
Amazon Files Patent for Mobile 3D Printing Delivery Trucks

If you know much about Amazon, then you know that they obsess with getting products to consumers as fast as physically possible. They have recently launched One-Hour Delivery in Manhattan, and are pushing for delivery via drones. Usually though, the faster a product is shipped, the more money it will cost the company that is shipping it (and ultimately the consumer). What if Amazon could avoid some of these storage costs and get items to users even faster with the use of new, rapidly advancing technologies like 3D printing? Well, that's just what they are looking into with a patent filing by Amazon Technologies, Inc. which outlines a method of 3D printing on-demand within mobile manufacturing hubs. According to Amazon, such a setup could save the company time and money on several fronts. Read the full article via 3DPrint.com
Amazon Finally Gets FAA Clearance to Test Delivery Drones

The Federal Aviation Administration (FAA) has just issued a special "experimental airworthiness certificate" to Amazon after the company threatened to take its R&D overseas. The certification allows the company to conduct outdoor research, testing, and training of its Prime Air delivery drones. Amazon announced its ambitious drone plans back in December of 2013, yet struggled to get FAA approval for testing. A year later it threatened to take its operations overseas if the FAA didn't allow it to begin performing outdoor testing. Read the full article via supplychain247.com
Volvo to unleash self-driving cars on Swedish roads
Volvo Cars' Drive Me pilot program will push autonomous driving a step closer to reality by putting 100 self-driving XC90 crossovers on Swedish streets by 2017. The vehicles will be driven by ordinary people in Volvo's home city of Gothenburg using a controlled 31-mile route.
Read the full article on Volvo via autonews.com
Airbnb for Warehousing
Flexe describes itself as a marketplace for warehouse space. It is a cloud-based marketplace platform that works in much the same way as airbnb. Currently, the Flexe online marketplace has over 50 warehouse space provider participants, all based in the US.
Read the full article by Logistics ViewPoints or visit Flexe.
What Gridlock at the Biggest Port In America Looks Like
You've probably already heard about the dispute that virtually froze the flow of cargo into the Ports of Los Angeles and Long Beach, leaving cargo ships and trucks without anywhere to go. But seeing it from the air is something else entirely. Mike Kelley, an LA photographer, has taken some fascinating photos illustrating the extent of the problem.
Take a look at the aerial photographs via Gizmodo.
Click & Collect comes to Woolies / eBay
eBay customers will soon be able to pick up their online orders from parcel pick-up points and lockers in Woolworths supermarkets and BIG W stores. This could be a significant advantage for Woolworths in driving additional sales in-store when customers pick up their online purchases. Similarly eBay expect an increase in sales as they can offer reduced delivery cost to their customers. The 'click and collect' system is well established in the UK, with the long-standing issue for Australia (compared to the UK) being the lower density of Australia making it less convenient for consumers to collect. With the vast number of Woolworths stores, however, this collaboration is likely to be a trend-setting, mutually lucrative deal. Read the article about Woolworths and Ebay via The Age.
RETAIL SLIDE PRESENTATION
Perspectives on Strategic Investment
Australian retail supply chains must be capable of managing increasing customer expectations, channel diversification and increasingly complex product sourcing strategies. This presentation outlines three topical supply chain investments which if implemented effectively can substantially transform an organisation's supply chain into a competitive advantage. View the Perspectives on Strategic Investment presentation.
PERFORMANCE MEASUREMENT SLIDE PRESENTATION
Your Ultimate Guide to Performance Measurement
Do you wish you could have a clearer vision of your performance measurement objectives and a structured path to achieving them?
This presentation by GRA reveals in detail the areas of focus that are critical to successful performance measurement. View the Ultimate Guide to Performance Measurement presentation.
WHITEPAPER
E-Commerce: Transforming Australian Supply Chains
Australian retail supply chains are becoming more and more complex. They must be capable of managing increasing customer expectations, channel diversification and increasingly complex product sourcing strategies. A step-change in supply chain design and capability is required if retailers are to remain competitive. GRA has released a whitepaper explaining why online retailing is so challenging, what we can learn from overseas, and how retailers can be positioned to profit through their online business.
Download a copy of the Whitepaper.
Supply Chain Business Institute
Following the success of its 2014 courses, the Supply Chain Business Institute (SCBI) is gearing up for an exciting year of education in 2015. Course dates for our 2-Day Demand & Supply Planning Excellence courses in both Melbourne & Sydney are being released soon. Subscribe here to be the first to receive course dates and latest news and announcements. SCBI's Supply Chain Short Courses offer a true end-to-end supply chain education experience and provide you with best practice perspectives, valuable insights and practical implementation approaches to turn your Supply Chain in to a competitive advantage. For further information on our Short Courses or our tailored Corporate training packages, visit us at www.scbi.net.au
Sales & Operations Planning (S&OP)

With supply chain decisions reverberating across the entire business, the outcomes of quality decisions versus mistakes has a direct impact upon service levels, cash flow and profitability. S&OP can be the difference. Effective S&OP enhances the decision-making quality in a business by providing visibility and allowing for agility in portfolio, demand, supply and logistics management. It is a well-established proven framework; however, many large organisations are unable to effectively leverage its benefits.
Read more about our Sales & Operations Planning offering.
SUPPLY CHAIN STRATEGY FEATURED CASE STUDY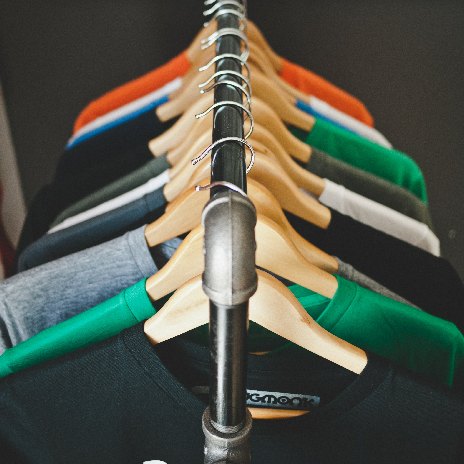 End-to-End Design (network, imports & online)
A multi-billion dollar investment holdings company had acquired several large Australian retailers with a network of more than 300 stores across the country. GRA was engaged to review the discrete supply chains of each brand and design a Group-wide supply chain strategy to minimise costs and enable growth through to 2020. Our client sought assistance to create a business case for the board to optimise the supply chain footprint, network and import methods. They also wanted to commit to a scalable, shared supply chain strategy moving forward. GRA developed a strategy providing opportunities to reduce costs, improve service levels to stores and drive greater utilisation of company-owned assets. We also delivered a strategy to establish common infrastructure and enable future acquisitions to be integrated into a common supply chain. GRA identified around $14m in cost reduction in the first 5 years at a net present value of $6m after taking into consideration the required investment.
"GRA worked closely with us to develop a comprehensive supply chain strategy to strengthen our business in a rapidly changing retail landscape. The level of interaction and engagement with our team was exceptional, ensuring a high degree of buy-in for the strategy."
"Their insight and experience helped us identify the biggest financial opportunities and where our efforts should be focused to successfully execute our strategy and deliver substantial operational improvements."
Brett Kelly, National Supply Chain Manager at Officeworks
GRA Offers
Please contact us on (03) 9421 4611 to discuss your Supply Chain challenges and opportunities.